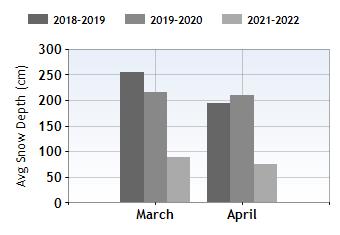 Sierra Nevada Easter holidays


Springtime is a spectacular time to visit Sierra Nevada, if only for the opportunity to ski first thing in the morning, then hop in a car for an hour and be lounging on the beach in Costa Tropical come afternoon…
If you want to spend all day skiing though, you're unlikely to find the snow conditions hindering you. Sierra Nevada is usually Spain's last ski resort to close for the season, often holding out to the beginning of May. The base level of the resort is high at 2100m (that's higher than famously snow sure resorts like Val d'Isere and Les Arcs), and the slopes stream down from a dizzying 3300m at the Veleta Peak – mostly north-west facing which avoids the heat of the sun.
Anyone who's experienced the spring snow here raves about it: conditions are aided by the dryness of the climate which prevents the snow from getting slushy.
On rare occasions where the snow isn't good enough to ski in the afternoon, there are all kinds of other activities to do – book into a spa, go on a winter walk, take that beach trip we mentioned or simply sit in the sun, enjoy the mountain views and eat tapas.
Choose between B&B and Half Board hotel packages for your Easter trip to Sierra Nevada – bundled with flights and transfers to keep things simple. If you'd like to see what's on offer in other resorts across Europe and North America, see all of our Easter ski packages here.
Easter snow and skiing conditions in Sierra Nevada
Easter Snow History
Top alt:3300m
Average snow depth
Mar/Apr297cm/266cm
Bottom alt:2100m
Average snow depth
Mar/Apr76cm/54cm
Resort alt:2100m
Easter ski rating

Widen your search: