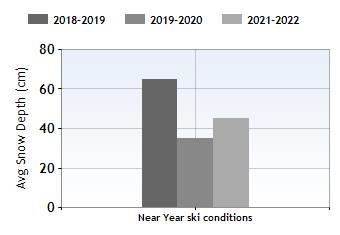 Yllas New Year holidays


Ylläs is the place to spend a magical New Year's Eve - the evening usually starts with a torch lit descent into Äkäslompolo, traditionally followed at midnight by spectacular fireworks beside the frozen lake, which light up the snow and the skies. At the same time, on the other side of the mountain, past years have seen 2000 paper lanterns launched into the skies to create a beautiful, radiant night's sky full of glowing lights (if you're children are fans of 'Tangled' and 'Frozen', this experience is like both films in one!). Once these lights have died down, you might have the chance of seeing nature's own light-show - the Northern Lights. Nothing will make a New Year's Eve more memorable than seeing the aurora dazzling the night's sky in front of your eyes!
In mid-winter, there is very little sunlight at all and the sun just pokes over the horizon, causing a surreal, shimmering glow to cover the resort. This twilight is considered to be one of the most beautiful times to visit the area. 29 of the slopes, including 2.6km of the longest run in Finland, are floodlit to ensure that you can still ski even when there is not much daylight. The depths of winter can be very cold, often well below freezing, so everyone should make sure to wrap up warm, although the lack of moisture in the air means that it tends not to feel as cold as the thermometer might say!
New Year snow and skiing conditions in Yllas
Near Year Snow History
Top alt:718m
Average snow depth
Near Year57cm
Bottom alt:255m
Average snow depth
Near Year40cm
Resort alt:255m
Near Year ski rating

Widen your search: