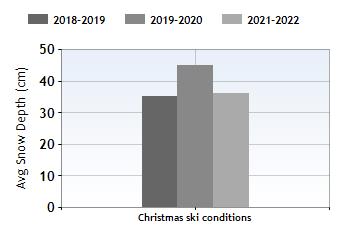 Yllas Christmas holidays


Where is better to visit for a Christmas break than the home of Santa Claus himself? He lives in Äkäslompolo, the northern village of the two which make up Ylläs, and you can usually take a short snowmobile ride to go and visit his log cabin. Children will never forget the experience of spending time with Santa, Rudolph and his elves in Lapland, even receiving presents from him on the big day.
Ylläs isn't just for the kids however and there's plenty to foster the Christmas spirit in even the biggest Scrooge! The two small, cosy villages of the resort have a really festive feel, with just a few shops, restaurants and plenty of log cabins and walking around the snow-white streets decked out in lights and decorations will make you feel as though you've walked into a scene from a Christmas card. Explore the stunning scenery with a snowmobile ride through the snowy Finnish landscape, or take a sled ride with a pack of enthusiastic huskies or reindeer.
At Christmastime, the sun barely rises above the horizon which casts a hazy glow over the resort. Don't fear though, as there are 29 floodlit slopes to make sure that you can still ski even when the sunlight is limited, including the longest floodlit run in Finland at 2.6km. Mid-winter is notoriously cold, sometimes even reaching -30°C, so everyone should be prepared to wrap up warm, although the dry artic air means that with the right clothing it doesn't actually feel too glacial. Late December is one of the best times to see the Northern Lights, and the opportunity to top off a special Christmas Day with one of nature's most breath-taking sights is not one to be missed!
Christmas snow and skiing conditions in Yllas
Christmas Snow History
Top alt:718m
Average snow depth
Christmas47cm
Bottom alt:255m
Average snow depth
Christmas30cm
Resort alt:255m
Christmas ski rating

Widen your search: