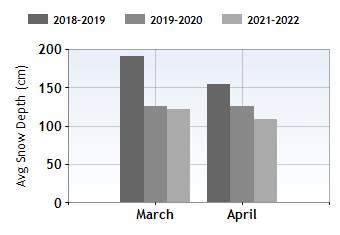 Pas de la Casa Easter holidays


As the Pyrenees' highest ski resort (2100m), Pas de la Casa is a safe bet for the best Easter skiing in Andorra.
Recent years have seen heavy snowfalls at the end of March, lasting into April, paired with those deep blue skies we love about this part of the world. The ticket office are also known to do special promotions at this time of the season, like free ski passes for children, so it's always worth keeping your eyes peeled for money-saving deals.
There's plenty to do even if the slopes aren't up to scratch - while away the time at the Caldea Spa (Europe's highest spa) or bag some bargains in the duty free shops of Avenida D'Encamp and Carrer Majo. There's always the option to stay in resort and soak up the rays from a sun terrace - Balearic beach clubs (of Ibiza fame) have recently opened a Snow Lounge at the bottom of the slopes, with sun loungers, hammocks, sofas and live music. For the best springtime views, Coll blanc has 360° sights over Solanelles, el Montmalús et al as well as a good number of picnic tables.
Easter snow and skiing conditions in Pas de la Casa
Easter Snow History
Top alt:2600m
Average snow depth
Mar/Apr178cm/162cm
Bottom alt:1710m
Average snow depth
Mar/Apr114cm/96cm
Resort alt:2100m
Easter ski rating

Widen your search: