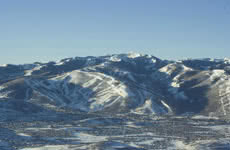 Nestled in Utah's Wasatch Mountain Range near Salt Lake City, Park City has blessed millions of budding athletes with awesome skiing for over 50 years and has consistently been acclaimed for almost every aspect of ski holidays. SKI Magazine awarded it #5 best resort in the west, #3 for après in the west and #2 family resort in the west, whilst Freeskier gave it 2nd place for its parks and TransWorld Snowboard gave it 4th for pipes – and all this is only for 2014. Starting life as an old silver mining settl...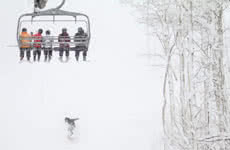 The area is divided into 7 different zones. Comprising of 8 peak and 9 bowls, the variation is astounding. Beginners will revel in a number of areas - the ski school is a fantastic place to learn, with their signature classes maintaining numbers of 5 or less students, giving everyone quality time with the instructor. Homerun is one of the best beginner runs on the mountain: it descends right down from the top of the Pioneer Lift to the bottom of the mountain, a great test for any novice. This resort has often ...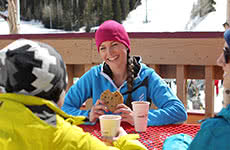 Being the central location for Mormonism, up until 2009 saw Utah enforce a law that you had to buy membership to an establishment in order to drink in it. Luckily, this has since been relaxed, although you're not allowed to have 2 alcoholic drinks in front of you. Despite these restrictions, Park City has a very healthy and vibrant après scene, allowing you to party the night away after a long day on the slopes. With over 100 restaurants in the city, you have options that cover almost every type of food you ...