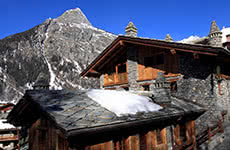 Situated on the North-Western corner of Italy and rubbing shoulders with France and Switzerland, Courmayeur is one of the more popular resorts in the Aosta Valley. Famously founded as a spa town in the 17th Century for its natural outlets of pure alpine water, it became a top destination for the mountaineering community around the 19th century and has maintained its traditional image and beauty ever since. With a car-free village centre, this stylish, family-friendly resort is perfect for anyone who wants a c...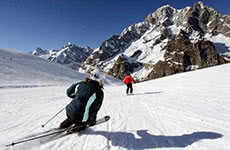 Courmayeur has two main areas: the Chécrouit-Val Veny is by far the biggest, serviced by a cable car from Plan Chérouit, a gondola in Dolonne and a cable car in Entrèves for those staying out of town. The Mont Blanc lift network makes up the second area, which includes the legendary Vallee Blanche. The two ski schools (Societa Guide Alpine Courmayeur and Scuola di Sci) maintain a solid reputation intuition and with a number of blues on either side of the ridge, beginners can experience a variety of terrain....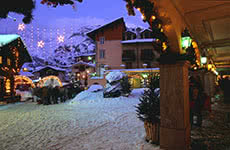 While this is the ski destination for the natives of Turin and Milan, with shopping to match their tastes including the likes of Cartier and Hermes, this isn't to say the town is only for the elite. Courmayeur is the perfect place to relax in an armchair with a cocktail and canapés in bars like Prive. Bar Americano is perfect for late-night snacking on crepes, sandwiches and burgers. Roma is also a popular destination – in the past, they've given out free canapés with drinks. Courmayeur is a hub of Itali...