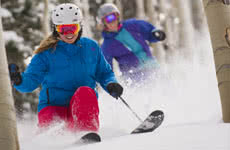 Like its sister town Chamonix, Aspen's one of the best known, sought after resorts in the world. Obvious of the fact that the town has the highest average property price in the USA (an insane $5 million in 2018), it has long been a destination for the rich and famous. Stars and celebrities are sprinkled around the town, and Roman Abramovich, Mariah Carey and Lance Armstrong all have residences here (to name a few), giving you the chance to show up the celebs on the slopes. Despite this, the economic downturn in ...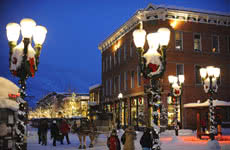 The four separate ski areas aren't lift-linked, but the complimentary shuttle makes quick and easy transfers. Aspen, Aspen Highlands, Buttermilk and Snowmass all offer customers different experiences and, combining to provide 335 runs and 5,524 skiable acres, offer a massive variety of skiing. Aspen Mountain looms over the town of Aspen. It is not recommended for anyone other than a confident intermediate and above. It has no beginner runs; with 65% advanced and expert terrain, there's no question of whom th...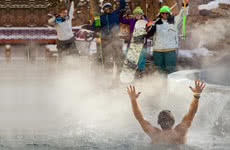 As you'd expect from a resort of this calibre, there's a world-class, superior feel to the off-mountain activities and après scene. Whether you're looking to rub shoulders with the rich and famous or fancy a good old tipple with your chums, there's more than likely to be an option that appeals. With the economic recession in the late noughties, Aspen saw a slight shift in its target audience. No longer just the mega-rich, amenities popped up to cater for those with a tighter budget. That's not to say yo...