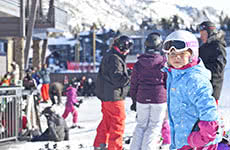 Location-wise, you'll find Hemsedal between the big Norwegian cities of Oslo and Bergen. Oslo Lufthavn Gardemoen and Fagernes Airport Leirin are the two closest airports. The Nettbuss Express goes between the airport and the resort. Sentrum is the original village, with a collection of hotels, restaurants, lively bars and shops and a single blue run leading through the forest and back to the centre. There's also the Skisenter area (also known as the Mountain Village), where the accommodation, ski shops, ba...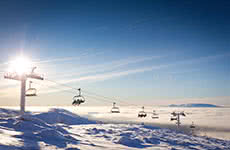 One of our favourite features here is the huge children's area, which is kitted out with seven slopes, 8 lifts and a mini snow park. The Norwegian ski schools have a terrific reputation with learners and improvers - Valles ski school runs for children and there are separate group and private lessons for adults. Lovely long green runs take you from the top of the Totten and Tinden mountains – perfect for when it comes to getting your ski legs back at the beginning of the week. The Totten run is the longest in...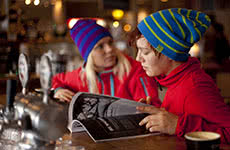 In Sentrum, Kjokken Kroken has a great gourmet menu featuring the likes of moose tartar and monkfish. It's sister restaurant T-Kronen does insanely good burgers and milkshakes. You've also got China Garden for Chinese cuisine and the Lodgen Spiseri for pizzas in the Ski Centre. For lunches, head up to the Skigaarden for pizzas in the sunshine (and stay on for apres ski from 2pm). Later on, the Ski Centre's Stavkroa club is built like a Viking church with high ceilings and has long tables 'built to dance...