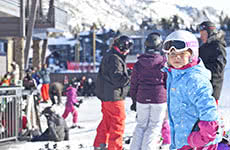 Established in 1961 the Norwegian ski resort Hemsedal lies at 625 metres altitude in the Buskerud region of the Norwegian ?. With the highest lifts and ski slopes at 1450m the area is not snow sure. Over 130 snow cannons ensure artificial snow making covers 17km of trails, which equates to around 40 of the slopes. The nearest airport transfer to Hemsedal is Oslo Gardermoen at a distance of 240km or approximately 210 minutes driving time. Their season runs from November to May. The spectacular Sognefjord, the ...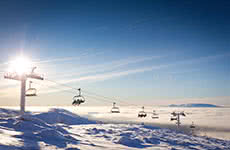 The excellent Trollia Kindergarten takes children from 3 months and the Trollia also provides free safety helmets for children. Children up to age 7 ski free. The enhanced web site features a video cam pointing at the slopes which is updated three times daily. 48 pistes and trails means approximately 43km of runs. 22 Hemsedal lifts have capacity to transport 29000 per hour. The longest run in the Norwegian ski resort is over 6km. SNO-man says: The mountain has 39% beginner runs or nursery slopes, 25% interme...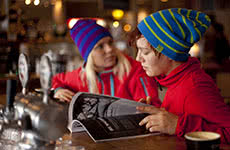 Hemsedal has developed a reputation for its 'active program' of extreme sports including ice climbing, winter mountain summit climbs, paragliding and you can even try out up-ski, being towed uphill on skis by a parachute. Snowmobile safaris are available throughout the season but there are gentler activities include dog sledding, horsesledding, and night skiing on three long floodlit slopes four evenings per week. There are plenty of attractions in the area to visit, including the Tropicana centre in nearby Gol,...