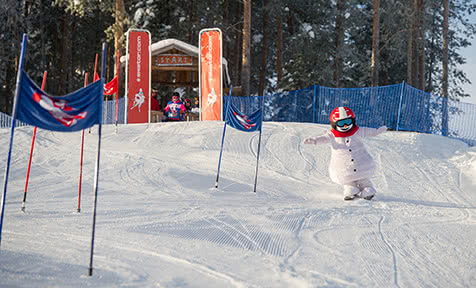 Norway's biggest ski resort, Trysil's near the border to Sweden and about two and a half hours out of Oslo. It's been around for a while - the local ski club, Trysilgutten, is the world's oldest ski club (having opened in 1861) and one of the first ever ski races took place here in 1862. Everything's built around the Trysil Mountain (or Trysilfjellet), with the main village bases being Trysil Turistsenter on the south side and Trysil Høyfjellssenter on the north side. The Turistsenter is the larg...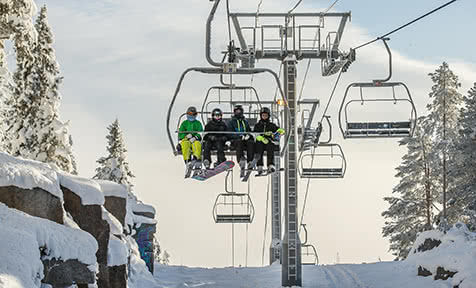 The four ski areas here - Turistsenter, Høyfjellssenter, Høgegga and Skihytta - almost manage to cover the entire mountain. Trysil Turistsenter (the nearest to the main hotels) can be found on the south face of the mountain. It's home to the Eventyr kid's ski area - the larger of Trysil's two children's areas with a magic carpet, ski carousel, mini jumps and much more. This is also where you'll find Parken Trysil, which has green, red and black lines, as well as family-friendly features at Blåparken...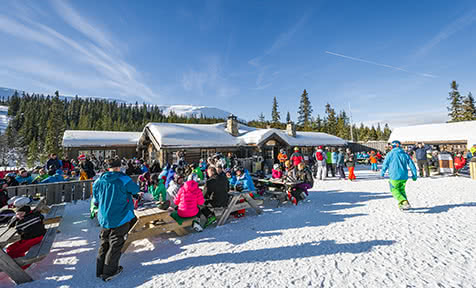 Apres ski comes to life on Fridays and Saturdays, when Puben Sankt Olav in Høyfjellssenter hosts its live music performances and the DJ's at Laaven in the Turistsenter create a big party scene. The Ski Pub does simple favourites like pizza and nachos and the Loftet Bar has an American inspired menu. The Big Horn Steakhouse has restaurants all over Norway and does brilliant steaks, ribs and burgers. Happy Faces is the place to go for sushi and veggie dishes. In Høyfjellssenter, families will love the...