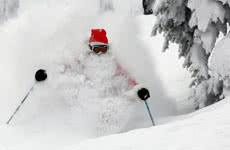 Tucked out of sight in the Yampa Valley, Steamboat might not have as big a name as other Colorado resorts like Vail but the area is known worldwide for its champagne powder (a term coined by Steamboat) – some of the driest, lightest and fluffiest you'll find and more than a dream to ski. The vast ski area is one of the biggest in Colorado and covers Steamboat's very own mountain range, which spans the 6 peaks of Thunderhead, Werner, Christie, Sunshine and Storm mountains. The mountain resort is almost fully...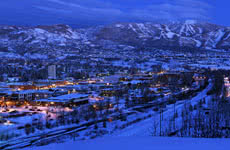 With 2,965 acres, Steamboat's extensive ski area holds a fine balance between the difficulties of its runs and they're all in tip top condition thanks to nearly $30 million of investment in recent years. Beginners are well catered for with the ski school, which is known for its fantastic customer service and high quality of tuition. Headwall is a great area for learning and should allow for quick improvement as it's reserved wholly for beginners, meaning you won't have speedsters nipping past you at every...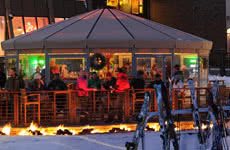 Harwig's & L'Apogee is one of the most luxurious eateries in town, with a menu that will have you salivating in seconds and a wine cellar to match. If you're looking for something a little more down to earth or have a tighter budget, try out Old Town for classic, hearty pub grub. Blue Sage Pizza serve some of the best pizza in town, with goliath deep dish pizzas resembling a pie more than anything else. For a beautifully prepared breakfast, we love Winona's for some of the best pre skiing sustenance availabl...