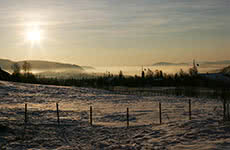 Beitostølen (say it bait-oh-st-er-len) is one of seven resorts in Southern Norway's Valdres region. On the edge of the dazzling Jotunheimen National Park (which translates to 'Home of the Giants' because of its soaring peaks), it's a small village, set along a quiet main road and brimming with Scandi charm. Comprised of a handful of hotels, cabins, shops, well-loved bars and eateries, the selection isn't overwhelming, but this is all part of Beito's appeal as a peaceful, unintimidating resort. Located i...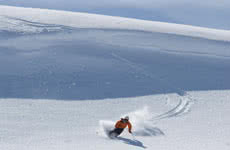 Ideal for first time skiers, the slopes around the village are mostly gentle and often deserted – with two long greens from the top of the Ola-Express (Knuteløypa and Frognerbakken), a handful of gentle blues (we like Stolheisbakken and Olabakken) and a couple of reds on either end of the area to aspire to. The separate Barneland children's area, served by a super slow T-bar, allows little ones to pick up the basics undisturbed. Beito-Aktiv, the main ski school, is routinely recommended for its fun-lovin...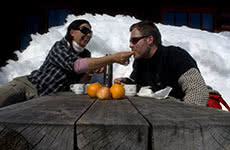 In a village that takes only about 5 minutes to cross, après in Beito is more laid-back than loud. It's about hunkering down in one of the resort's four friendly pubs, an ample measure of Gløgg in hand and an ear to one of the frequent live bands. That is, unless you're here at Easter, when drinking spots are notorious for being as heaving as anywhere in Val or Verbier... Arnold's is without a doubt the most animated of the pub set – with a base-favouring DJ who'll get the blood and the fists pumping. ...