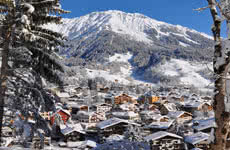 Unlike many resorts with a world-class ski area and great amenities, this charming village has managed to retain its friendly and rural atmosphere. Nestled in the pretty Prattigau Valley, it makes a quieter and more attractive alternative to its larger neighbour Davos. The resort has preserved its traditional alpine style chalets, picture postcard scenery and quiet traffic thanks to the bypass. The village itself is made up of two parts linked by shuttle buses: the centre is Klosters Platz with the Parsenn go...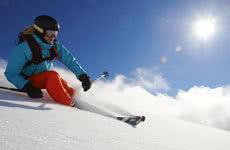 With snow-sure pistes (over 80% of the ski area reaches above 2000m) Klosters is an exceptionally reliable destination for early and late season skiing. Beginners and children should start at one of the 3 the bunny slopes around the village. Take the gondola up to the sunny Madrisa area, where there are some easy blue runs and a well-equipped children's park and ski school. The Parsenn is the largest ski area in the region and links with Davos; here you'll find something to suit all abilities. From Parse...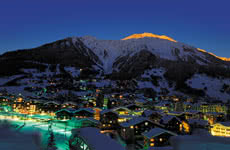 It's not party central in Klosters, but that's not to say you won't find ample bars and restaurants around the village. There are some real gems including the Chesa Grischuna - this characterful hotel and bar attracted some of the biggest Hollywood stars during the 50s; Gene Kelly used to dance on the tables here, and Rex Harrison discussed his music notes for My Fair Lady with the bar's pianist. For a big night out try Casa Antica, a long-running nightclub with a British undertone. There's a relaxed feel h...