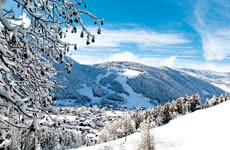 Voted 'Italy's best Ski Resort' by Mountain Management in 2012, Kronplatz is nestled in South-Tyrol amid the natural parks of a legendary UNESCO World Heritage Site: the Italian Dolomites. It's the largest of 3 resorts in the Pustertal valley, having around 3 times the ski area of neighbouring Speikboden and Klausberg. You'd be forgiven for being a little puzzled by these Austrian names – and understandably so, considering Kronplatz et al sit pretty comfortably within the Italian border. To clear this u...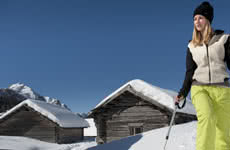 The skiing is mostly concentrated on the Kronplatz mountain, great for nailing maximum piste-time without the hassle of travelling over to different regions. The beginners' skiing is fantastic, with plenty of gentle and spacious pistes. An awesome set of blue runs include Plateau and Sonne at the summit and Miara, a lovely long training slope extending down to the main gondola at San Vigilio. The children's Safety Park beside the Olang run has a medley of natural and manmade obstacles as well as room to pra...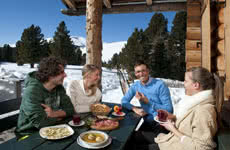 There's a fine choice of mountain venues that come alive in the afternoons. The rustic CoroneS Hutte at Concordia 2000 switches from serving lunches in its restaurant to schnapps and bombardinos in its umbrella bar, meanwhile Kron-Treff next door gets the drinks flowing to some pumping music. Further down in the valley, Bus Stop at San Vigilio is one of the resort's most popular go-to's, the DJ's and live bands tend to draw in quite a bustling crowd, whilst karaoke nights and themed parties can get pretty ...