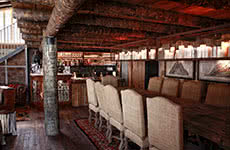 Not only is Pas de la Casa the highest ski resort in the Pyrenees (it sits at a lofty 2100m), but it's also the sunniest. The après ski scene is arguably one of the best in Europe, and the resort is also home to some of the best shopping in the country… so far, so good! The first lift was installed by ski legend Francesc Viladomat in 1956, and the resort has been growing ever since. The village of Grau Roig was soon incorporated into the ski area, and when the resorts joined forces (and linked lifts) with ...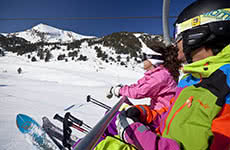 The variety of terrain is apparent as soon as you leave the village- from the six seater Font Negre or the smaller Costa Rodonda you'll be able to access one of the regions snowparks, the boardercross track, beginners zone and a freeriding area. The beginners area at the base of the valley has a few incredibly gentle lifts and approachable nursery slopes and at the end of the day all levels of skier can ski right down into the village – the red/blue Tubs will take you virtually to the door of your hotel. ...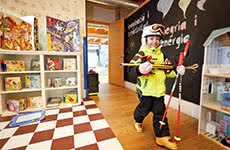 Pas de La Casa really comes into its own when it comes to the après scene, with locals and tourists alike taking liberal advantage of the duty free drink prices and late opening times. Eating out is much cheaper than you'd expect in a ski resort as well- most of the restaurants serve a selection of family friendly European food, though you'll be able to find some local Andorran specialties (such as the warming escudella stew) at Costa Rodona. There's a McDonalds and a Burger King for the unadventurous, w...