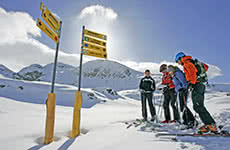 Nestled to the west of Monte Rosa (the 2nd highest mountain in Europe) the Gressoney Valley makes up the second and middle valley of Italy's very own 3 Valleys: the Monterosa ski region. The resort is made up of three villages; Stafal is a miss-match of hotels and ski hire shops and provides the best lifts to the east and west side of the valley. Gressoney-La-Trinite is an unspoilt village 3km to the south with a charming parish church that dates back to 1671, cobbled streets and pretty wooden buildings i...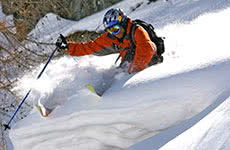 Gressoney has a couple of short nursery slopes; one in Stafal and another by the Hotel Velverde in La Trinite. The Gabiet Lago blue (which is also home to the snow park) and the Castore blue from the Stafal gondola are both nice and gentle for easy progression and lessons with Scoula Sci Gressoney will get beginners quickly up to scratch. Intermediates have the pick of the bunch here. On the West side, the Sant Anna Colle Betta chair lift goes to Colle Bettaforca peak at 2727m, giving you the choice to either ...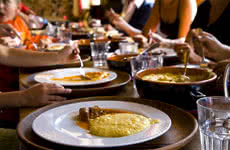 A very authentic Walser town, Gressoney is ideal if you want a relaxed ski trip. If you like a good cocktail, ask for the 'negrone' at The Petit in La-Trinite, or head to Castore Lounge. La Pulce and the Da Giovanni are certainly worth a stop-off after a good day on the piste if you're in Stafal. The Core bar is a small and chic place for a drink straight from the slopes, and if you're staying in Hotel Nordend, all you'll have to do is pop downstairs! For on-piste dining, Ristoro Sitten is accessible in ...