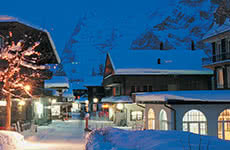 Beautiful Mürren: one of the oldest and most distinguished resorts in the Alps alongside neighbouring Wengen, thanks to its fascinating mountaineering history and the long-running cog railway – incidentally one of the first ski lifts in Europe. It's a classic and captivating ski destination that should be on the bucket list of every discerning skier or boarder. The quintessential picture-postcard village sits on a sunny plateau, nestled on the edge of a dramatic precipice overlooking the Lauterbrunnen valley....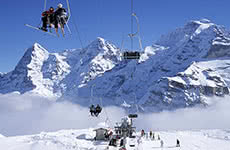 Mürren has its own 50km ski area on the Schilthorn and surrounds, although if you're here for a week you'll probably want to get the Sportpass Jungfrau which gives you access to the entire 213km region. There are two nursery slopes nearby, one in town (in front of the Jungfrau Hotel with a small drag lift and the Snowli Kids Centre) and the other up on Allmenhubel, where there's a good restaurant for those obligatory hot chocolate breaks. Another feather to the town's proverbial hat is its relatively hig...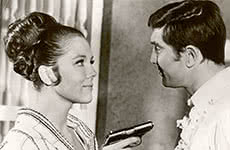 For a quiet little mountain village, Mürren still delivers when it comes to decent restaurants and bars. When in Rome (or rather Switzerland…) you should obviously try a traditional fondue, so seek out a cosy restaurant – Eigerstübli in Hotel Eiger is a good one – and share a delicious pot of melted cheesy goodness, all washed down with some local white wine. Another unexpected but good choice is a little Chinese fast food place in town called 'Tham Kok Keong'. Up on the mountain there are lots of nice hu...