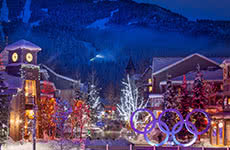 Established in 1966 the Canadian ski resort Whistler lies at 675 metres altitude in the Coast Mountains of British Columbia. Its pedestrianised streets, size and attractive architecture, the village at the base of the mountain perfectly match North America's largest ski area. Its diversity, buzzing vibe and class can be immediately sensed upon setting foot in the area. The myriad of bars, shops and restaurants open up the door of possibilities for the non-skier, whether it's perusing the vast range clothing st...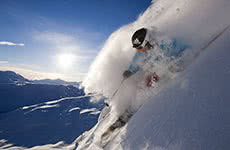 There is literally no best way to describe a ski area that spans two mountains and covers more than a colossal 8,000 acres. If you think you can't find the right terrain for you here, you're just too picky. Setting out on skis in this resort is an absolute dream; the ski school is fantastic, catering to the customer's every need. The Magic Chair on Blackcomb is perfect for your first venture up the mountain after the carpet, or for the more confident novices, hit up the cruisy runs of Whiskey Jack and then...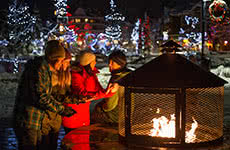 Once again, Whistler has a huge choice of alternatives and extras to the skiing experience. The Meadow Park Sports Centre has a six-lane pool, leisure pool, sauna, steam room, indoor ice rink, squash courts and a fitness centre. Other Whistler activities include an outdoor skating rink at Whistler Olympic Plaza, snowshoeing trails and Whistler Skate Park. Whistler has hair and beauty salons, a museum, public library, laundry and dry cleaning services, cinema, fitness centres, massage and spa facilities. Ba...