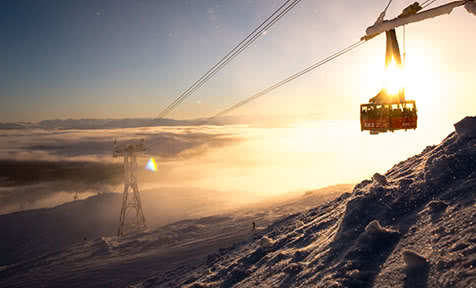 People describe Åre (pronounce it 'Aw-ra') as a pint sized version of a big city – there are oodles of restaurants, shops and the like surrounding the main square, but you still get that cosy feel that Scandi mountain villages are loved for. Life here's a lot more laid back than you find in the bigger European resorts – despite being Sweden's biggest and best place to ski, everything stays wonderfully smart and unhurried. Accommodation is spread across a number of different bases. Åre By (at th...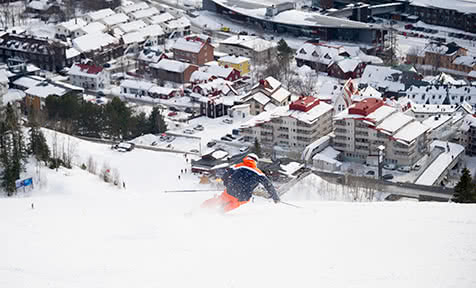 There are three ski areas, Åre Village, Björnen and Duved. The first two are lift linked, while the third can be reached by ski bus. Åre Village has Northern Europe's biggest vertical drop, with a fine mix of runs streaming down the Åreskutan mountain into the village centre. The ski school meets in Rödkullen, which is also home to the snow park with its various rail lines and a smaller park for children. Above it, Ullådalen has a gentle green and blue. From the top of the Åreskutan, red runs meet b...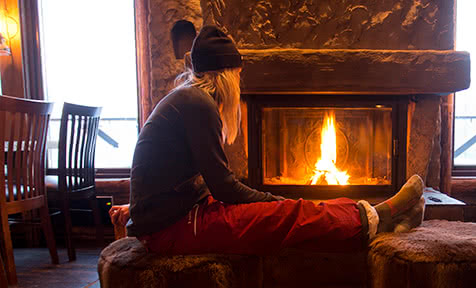 Bygget's been one of the biggest party spots here for decades, with a stage for live music events, dance floors and SIX bars. The club runs Veranda which is a spot for more traditional après ski, also with live bands and an electric atmosphere. Timmerstugan's another good 'un – a handy place to meet up for drinks and snacks by the gondola base station. The Creperie & Logi is one of our favourite post-ski pit stops in these parts, where we could feast on the cheesy galettes and chocolatey crepes all day...