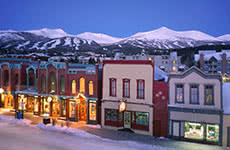 Up in the Tenmile Mountain range in Colorado, Breck prides itself in offering one of the best snow-sports experiences in the world. Providing a genuine American experience, this resort delivers a huge, varied ski area with high average snowfall, exquisite dining options and superb nightlife, as well as a variety of non-ski activities for those not sold on the adrenaline kick of the slopes. With the ski resort opening in 1960 after fears of the community becoming a ghost town, the popularity boomed from an a...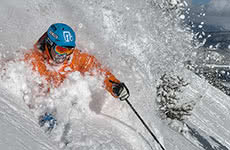 Breck prides itself in its diverse, challenging-to-all ski area. At a huge 2,908 acres, with 187 runs, the possibilities are endless with off piste, 4 freestyle parks, two half pipes and high tree density providing numerous tree runs lower down the mountain. Novices should take advantage of the excellent ski school; set up by the 1955 Norwegian Ski Champion Trygve Berge, the Breckenridge Ski School now employs over 600 instructors, providing numerous lesson options for beginners through to experts. Complet...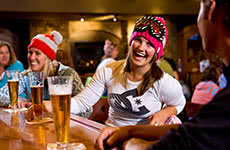 Although the town's popularity and size exploded due to the founding of the ski infrastructure, the fact that this isn't a purpose built resort but an already established town offers a richer depth of activities and après than many other resorts. European après style is not overlooked and can be found in abundance here - head to T Bar, next to the BreckConnect Gondola, for the highlight of the après scene - open til 6 with easy downloading for those choosing not to ski down. Once in town head to Angel's...