As we prepare for today's mass celebration of fat, dairy and carbs, we've scoured the skiing world (where practically every day is Pancake/Crêpe/Galette Day) to see how things are done in the mountains. Introducing the very best piste-side purveyors – and their scrumptious takes on the good old egg & flour classic. Try the local take on our favourite Shrove Tuesday treat.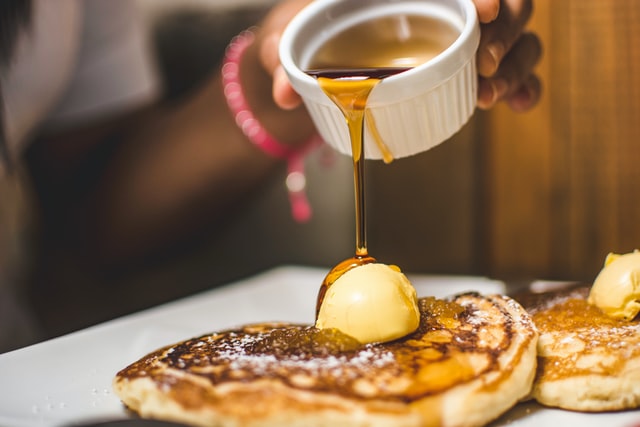 France: The Crepe
Best in resort: Le Salon des Fous in Val d'Isere
On Val's main street, Le Salon des Fous serves super sweet crêpes and savoury galettes with the French finesse to bring back your joie de vivre. From a choice of over 20 flavours, Carine tells us that Brits mostly choose chocolate and banana. Branch out Britons! Sample the delights of their homemade salted butter fudge or Savoyard cheese varieties. 'The Fool's Lounge' may be the literal translation, but in our books, you'd be a fool not to try this place.
At home: Try a galette (a savoury form of pancake made by substituting plain with buckwheat flour) with melted Camembert, followed by Crêpes Suzette avec Grand Marnier, orange zest, sugar and butter. Bon appétit!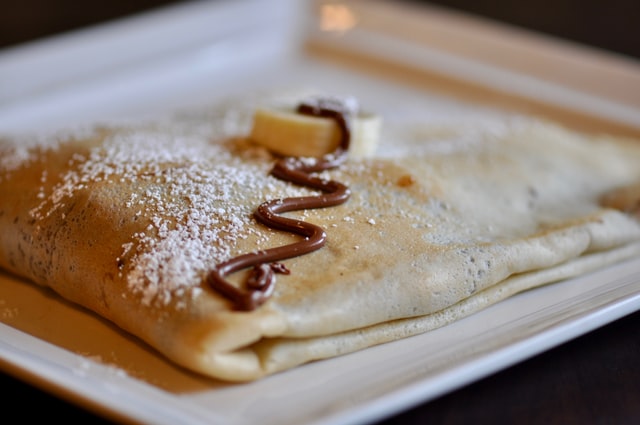 Austria: Kaiserschmarrn
Best in resort: The Wirsthaus Zum Rehkitz in Kitzbühel
Once upon a time in Vienna's Schonbrunn Palace, Emperor Franz Joseph's personal chef was in a familiar predicament: trying (and failing) to form perfectly round, even pancakes. Several attempts on, genius struck and he completely scrambled the mix, threw in cherries and raisins, caked everything with icing sugar and served with a jar of plum compote as his own special creation. The medley was a hit, and dubbed Kaiserschmarrn; the emperor's mess. No less popular today, rhapsodies have been written for the Kaiserschmarrn at the Wirsthaus Zum Rehkitz, a 350-year-old Austrian guesthouse. You'll often find Kaiserschmarrn severed with apple sauce or jam.
At home: Forget pancake perfection – throw a handful of raisins (chocolate chips, chunks of fudge, whatever's in the cupboard) into your mixture, fry in plenty of butter and chop as your cake starts to take shape in the pan. Serve with icing sugar and stewed plums or apples. Pan-tastic.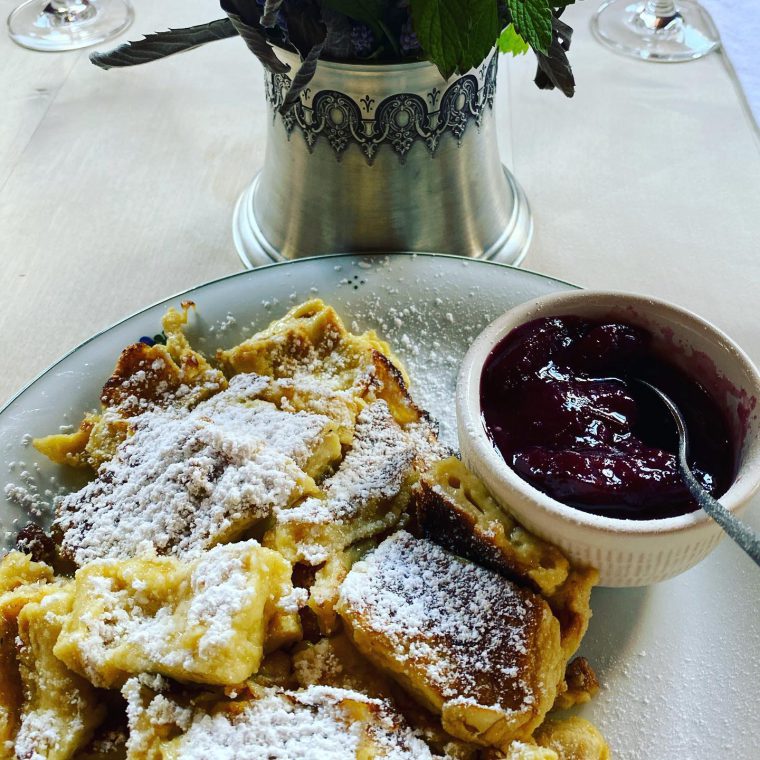 Switzerland: Swiss Pancakes
Best in resort: Le Monde des Crêpes in Verbier
The Swiss make crepes as meticulously as they do watches, and the first pancake house in the country, Le Monde Des Crepes, flips some of the finest. Following a secret family recipe for generations, they've even developed dry mixtures for loyal fans to take home. The only thing beating their salted caramel crepes and glasses of their homemade rum is their classic crepes de beurre (slathered in butter).
At home: Butter them up – spread your pancake mixture thinly in the pan and, without flipping, let a huge knob of butter melt across the whole surface of the crepe, then plate up and gobble down.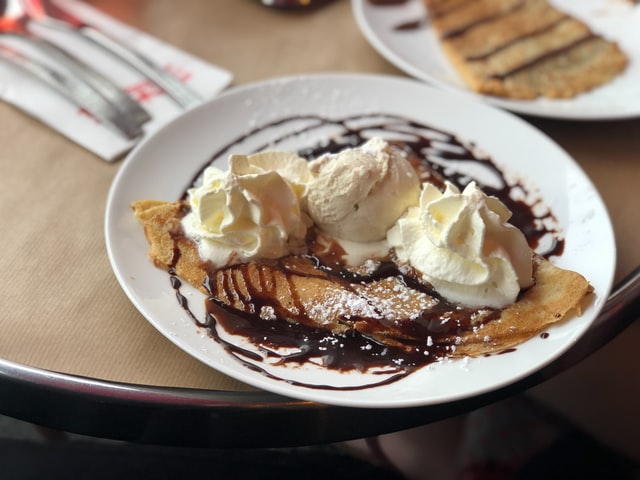 USA: Thick with quirky combinations
Best in resort: Goodys Mountain Crêperie in Winter Park
Thick, fluffy pancakes, drizzled in syrup and heaped in bacon are something like the stateside equivalent of the full English. The Americans have them perfected, and Goodys Mountain Creperie fries with the best of them, offering extra shots of Torani syrup to help yours go down. They also aren't afraid of experimenting… Highlights include S'mores crêpes (marshmallows, milk chocolate, topped with Graham Crackers) or the Monte Cristo (a heady blend of melted cheese, honey roast ham, grilled chicken, honey mustard and raspberry jam in a crepe). With one of their hot apple ciders = the new American dream.
At home: Top pancakes with American extras: a sprinkling of Oreos, Hershey's or cookies and half a tub of Ben & Jerry's.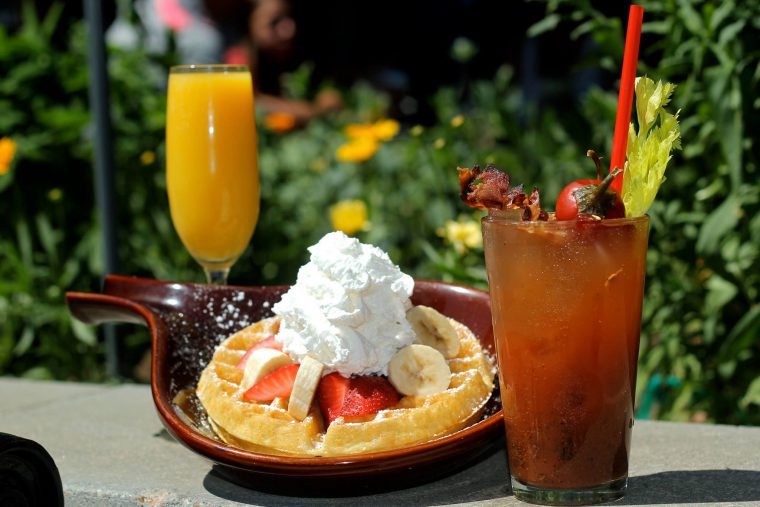 Canada: Thick, spongy hotcakes doused in maple
Best in resort: Ricky's All Day Grill in Banff
Starting out as a pancake house in the 60's before branching out into 59 all-day diners throughout Canada, Rickys will bring you some of the finest pancakes in the True North. Thick, buttery, vanillary stacks with an optional (for some) 3 eggs, 3 maple bacon rashers, 3 sausages and toast of the Forks Breakfast to round off your meal.
At home: Well worth the effort – whisk 1/2 cup milk, 1/2 cup water, 1/4 cup Greek yogurt, 1 egg and 2 tsps vanilla together with 2 tbsps melted butter. Combine with 1 cup plain flour, 3 tbsps caster sugar and 2 tsps baking powder and stir until combined. Pour 1/4 cup of your mixture at a time into your pan and cook until bubbles start to appear and edges are cooked (c.3 mins), flip and cook until browned. Douse in Canadian maple syrup.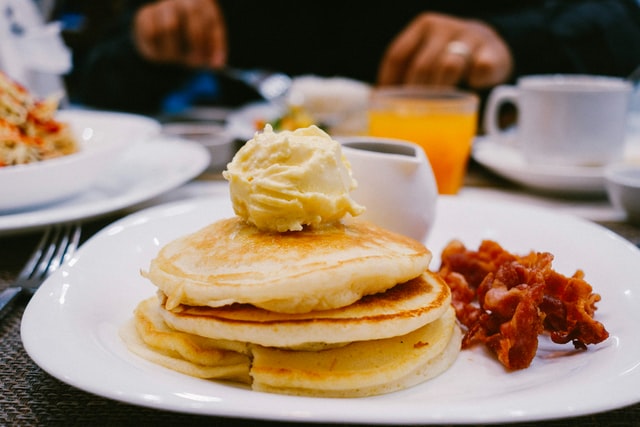 Bulgaria: The Palachinki
Best in resort: The Samokov Hotel in Borovets
Guests at The Samokov are in for a warm welcome as Angel, the resident Pancake Man, fights fire to bring them thin, flavoursome palachinki. The flames? The result of generous splashes of his staple ingredient, Savoy Rum. At £1.50 for pancake, rum and trimmings like honey, walnuts, chocolate and all the jams known to man (fig and cherry, anyone?). What's not to love?
At home: Add half the usual amount of batter to your pan, spread thinly and wait until small pores start appearing on the surface, then flip. It's probably best to leave the fire-handling to Angel, but nothing's stopping a generous glug of baileys or advocaat in that batter.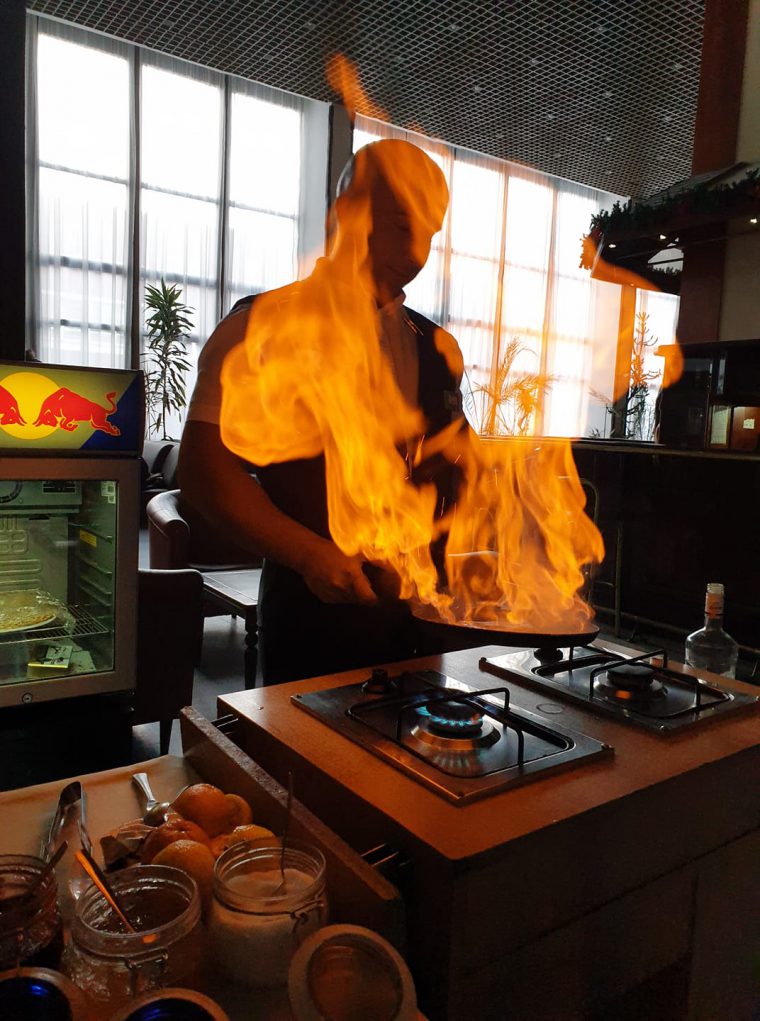 Andorra: Savory pancakes are the only way
Best in resort: Restaurant Arrels in Soldeu
In one of the quirks of Andorran cuisine, crêpes are used in place of pasta in the well-loved Cannelloni dish; stuffed with tomato goodness, topped with béchamel and sprinkled with cheese. They're one of the specialities of Michelin-starred Carles Gaig, super chef at the Arrels restaurant.
At home: prepare your crêpes and set to one side, then fry onion, minced beef, red and green peppers before adding tinned toms and reducing. Fill crepes and roll to seal, then place in an ovenproof dish and cover in béchamel. Heat until beautifully browned before piling with oodles of grated cheese. Let it golden and bubble.
Finland: The Pannukakku
Best in resort: Pannukakkutalo in Levi.
The sky's the limit in Finland's ONLY pancake house, where 93 toppings include, chic­ken, ba­con, blue chee­se, and… smoked reindeer (sorry Rudolph). The traditional Pannukakku is baked rather than fried. It's a combination of French toast, custard and pancake – sounds great to us!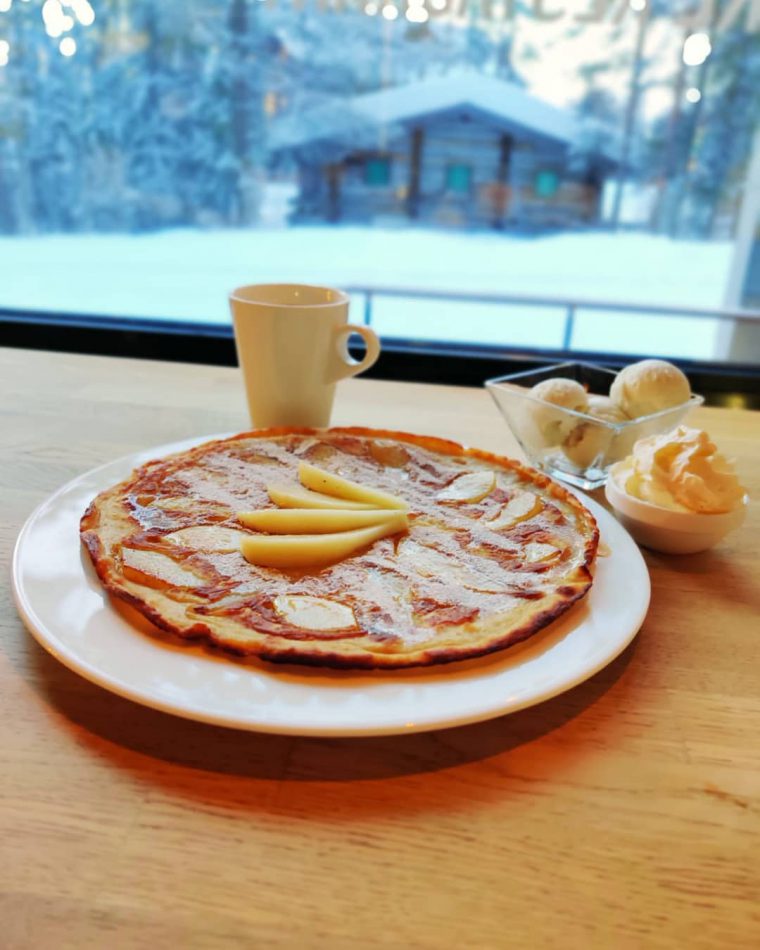 Italy: Buckwheat desserts
Best in resort: Hotel Gardena Grödnerhof in Ortisei
The traditional buckwheat-based "ribl de furmenton" is the pancake of times past, handed down by the Ladin people of Val Gardena. It's hard to come by anywhere but an Italian mamma's kitchen these days, but well worth hunting down. Previous sightings in Ortisei: in the gourmet Anna Stuben of the Hotel Gardena Grödnerhof, or sometimes on special request at the Costamula.
At home: Mix 150g buckwheat flour with 2 eggs, 250ml milk and some salt. Fry your batter on both sides and cut into little pieces, before sprinkling with icing sugar and serving with your favourite jam. Devour.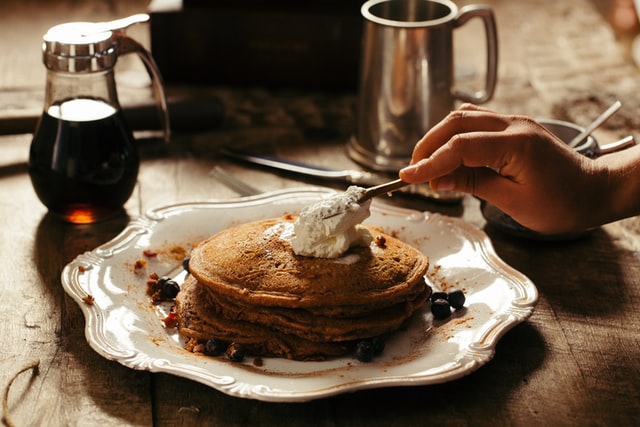 What's your favourite pancake from around the world?