Whether you're a seasoned shredder or a newbie to the slopes, you will have heard that ski holidays are renowned for their après scene and speciality cocktails. We've rounded up a few of our favourite mountain cocktails and some of the places where you can sip them with a magnificent glistening white backdrop.
Aperol Spritz
Originating in Italy, this tasty, refreshing, colourful delight burst onto the après scene a few years ago and has since spread across the Alps as a firm favourite. Consisting of the orangery-flavoured Aperol Liqueur, prosecco, and a dash of soda water, the legendary Aperol Spritz is here to stay. Where better to try an Aperol Spritz than in its home country? We rate the ones at La Stua Apres Ski bar in Selva in the Dolomites.
Ingredients:
50 ml Prosecco
30 ml Aperol
Splash of soda water
Orange garnish
Method: Pour the prosecco into a wine or gin glass, then add the Aperol and a splash of soda water. Top with some ice and a slice of orange.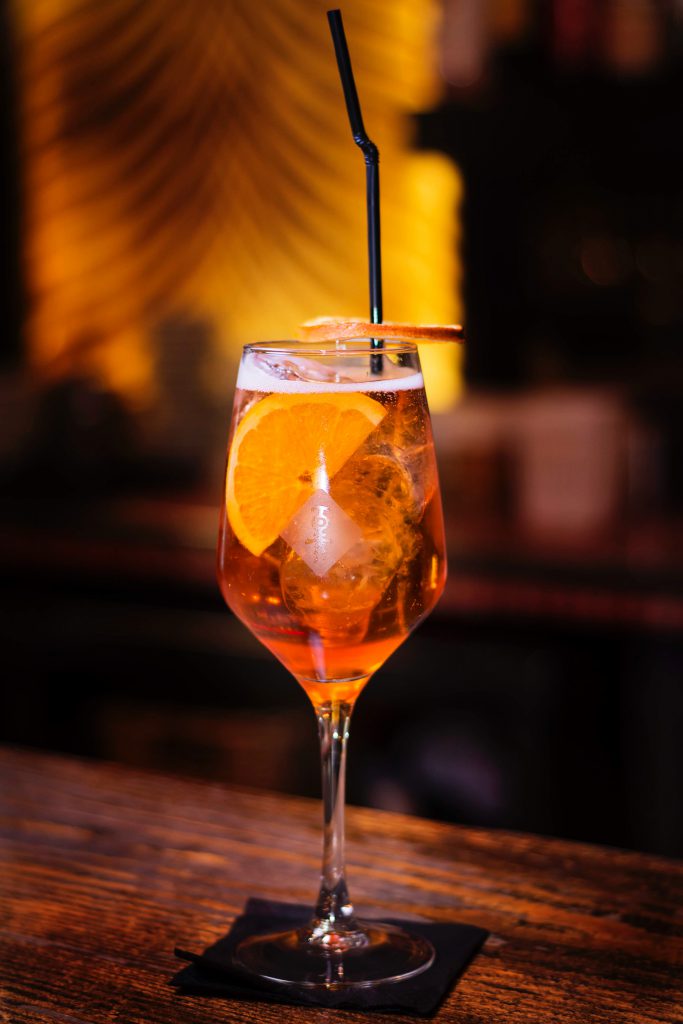 The Hugo
Since the boom of the Aperol Spritz, coming up closely behind it, is the thirst-quencher extraordinaire, the Hugo. The Hugo is the perfect accompaniment for spring skiing. Bask in the glorious sunshine and reenergize for the afternoon with this elderflower-flavoured moreish cocktail. Sip a delicious Hugo at Ice Q in Sölden while overlooking the breathtaking panoramic views.
Ingredients:
1 sprig of fresh mint
Slice of lime
1 tbsp elderflower cordial/syrup
150 ml prosecco
Splash of Sparkling water
Ice cubes
Method: Fill a wine or gin glass with your preferred amount of ice cubes and pour the elderflower cordial, then add the prosecco followed by the sparkling water. Garnish with a slice of lime and sprig of mint.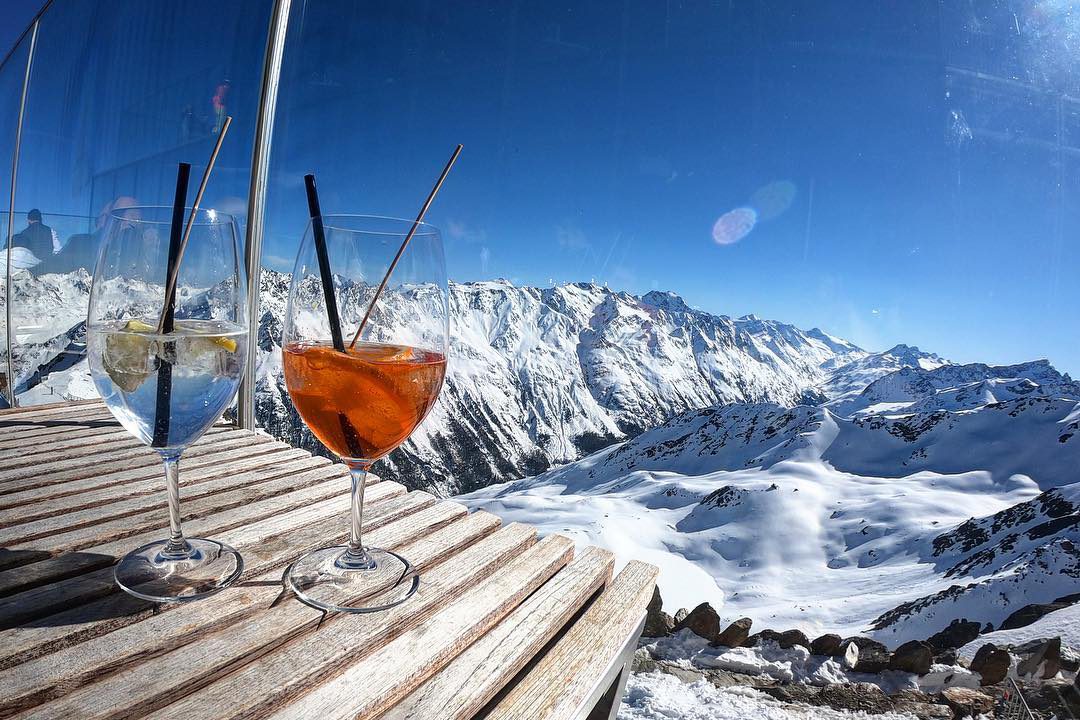 Mulled wine
Warm you hands and your soul with a Glühwein or Vin Chaud; a warm, spiced red wine beverage. A staple tipple for those colder months in the mountains and a firm favourite for every ski holiday. Grab your winter warmer at the esteemed La Fruitiere restaurant, next to the famous Folie Douce in Val d'Isere.
Ingredients:
1 (750-ml) bottle red wine
1 orange, sliced into rounds, plus more for garnish
6 whole cloves
3 cinnamon sticks, plus more for garnish
3 star anise
90 g honey
120 ml brandy
Method: Combine all the ingredients in a saucepan over a medium heat. Bring to a simmer, then reduce heat to medium-low. Simmer gently over low heat for 10 minutes. Serve warm and garnish with citrus slices and cinnamon sticks.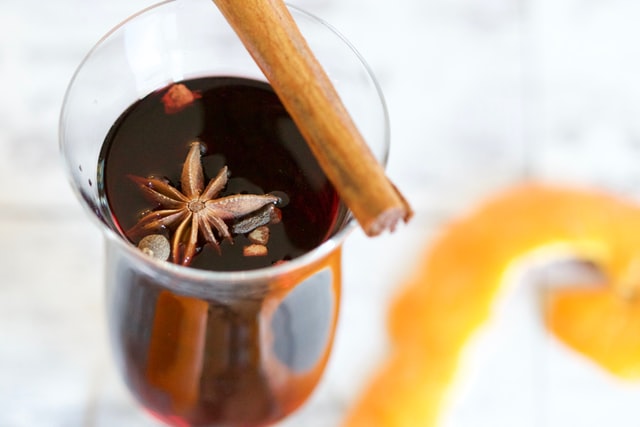 Peppermint Schnapps hot chocolate
Hailing from Germany and popular throughout Swiss ski resorts compromises of hot chocolate spiked with Peppermint Schnapps. This tantalising treat is an absolute calorie-fest, but it is certainly well-deserved after a day carving up the pistes. We reckon the perfect spot to indulge in one of these gems is at the exquisite, cosy mountain restaurant, La Marlénaz in Verbier.
Ingredients:
2 oz Peppermint Schnapps
6-8 oz hot chocolate
Whipped cream
Garnish with shaved chocolate or peppermint sticks
Method: Add peppermint schnapps and hot chocolate to a saucepan. Heat mixture then add to serving glass. Garnish with whipped cream and peppermint sticks.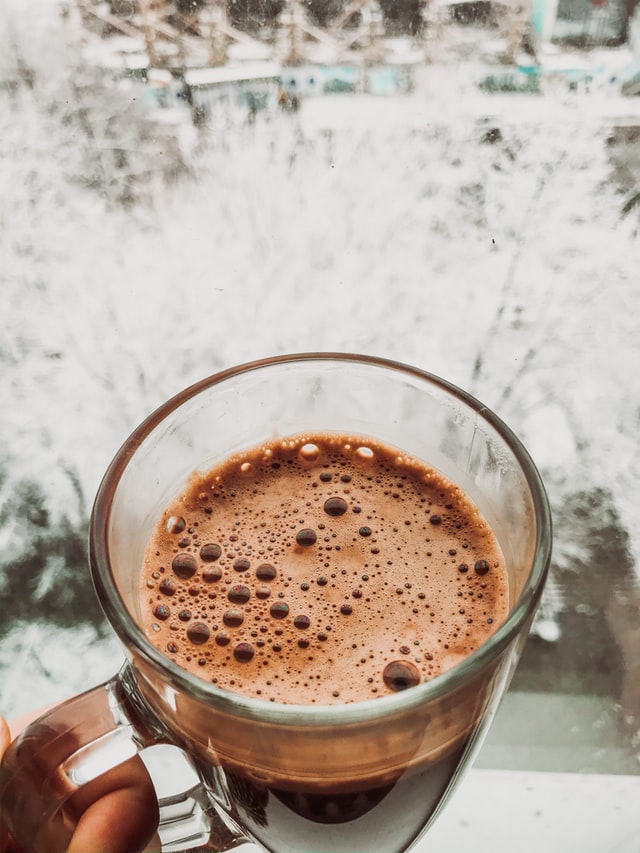 Demi peche
We may have snuck this one in as it 'sort of' passes off as a cocktail and we couldn't miss out this simple yet satisfying thirst-quencher. Famous in the French Alps, this twist on your regular lager combines a splash of peach syrup in beer. The Loop Bar in Tignes Le Lac is a cool spot to appreciate one or five of these while surrounded by the base of stunning snowy white mountains
Ingredients:
Wheat beer or lager
Peach (peche) syrup
Method: Literally just wheat beer or lager with a dash of peach syrup! Drink up and enjoy!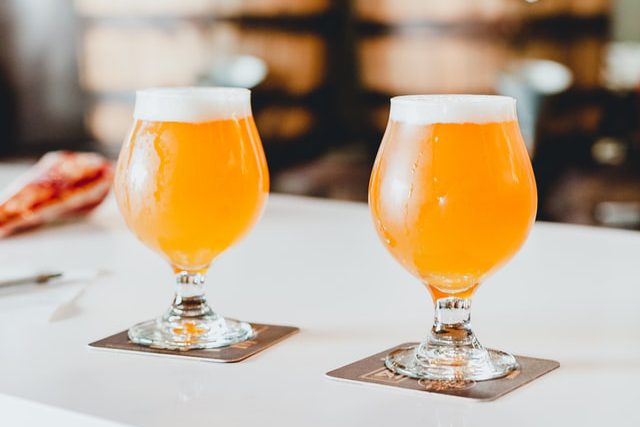 Long Island Iced Tea
Looking for something strong to kick off your après game? Look no further than the alluring Long Island Iced Tea. St Anton's après scene is brimming with these lethal little beauties. Warning: too many of these bad boys could result in being carried down the mountain, so perhaps stick to having these in the resort village – Scotty's in St Anton's town centre is well-known for their luscious Long Island Iced Teas.
Ingredients:
15 ml vodka
15 ml rum
15 ml gin
15 ml tequilla
15 ml triple sec
30 ml fresh lime juice
Dash of cola, add more if tastes too strong
1 lemon slice
Method: Fill a cocktail shaker with ice. Pour vodka, rum, gin, tequila, triple sec, and sour mix over ice, cover and shake. Pour cocktail into a Collins or hurricane glass, top with a splash of coco-cola and garnish with a lemon slice.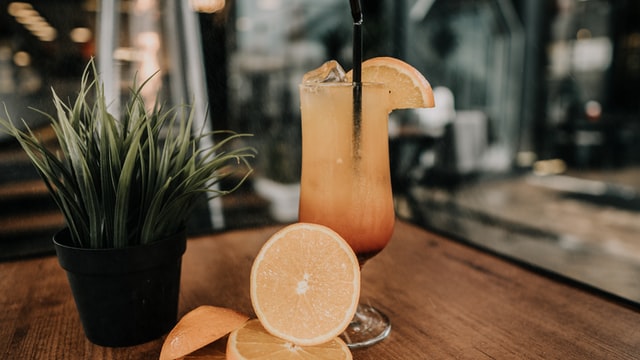 Kir Royale
If you're feeling fancy, the Kir Royale is a popular aperitif in many ski resorts. It consists of the black currant flavoured syrup, Crème de Cassis, and sparkling wine. You can find these regal cocktails at Waikiki Apres Ski Bar in Courchevel 1850 or perhaps one will be eagerly awaiting your arrival in your chalet before dinner.
Ingredients:
1 tsp Crème de Cassis
Champagne
Method: Pour a teaspoon of the Crème de Cassis into a flute glass, top with Champagne or a crisp sparkling wine and some blackberries or any berries of your choice for garnish and enjoy!