When it comes to skiwear, it is essential to be practical, and you don't have to spend a fortune in doing so. Dressing for skiing, in all honesty, is a bit of a faff. Often the moment you think you're ready and have painstakingly put your boots on, you realise you've left your gloves in your hotel room. This, however, is just a small price to pay as once you're gliding down that glorious, glistening mountain, the morning rush will seem like a distant memory.
Ski clothes tend to go on sale around the end of summer, and there are a whole host of options to buy your mountain getup from. The basics you'll need are a warm, waterproof ski jacket, salopettes, ski socks, ski gloves, thermals, goggles, neck warmer and some jumpers. There are some great stores to visit or buy online to get all your ski essentials, from mountain specialists Snow + Rock and Ellis Brigham to the cost-saving Aldi and Decathlon. We've rounded up the top places to buy ski wear without the eyewatering price tag.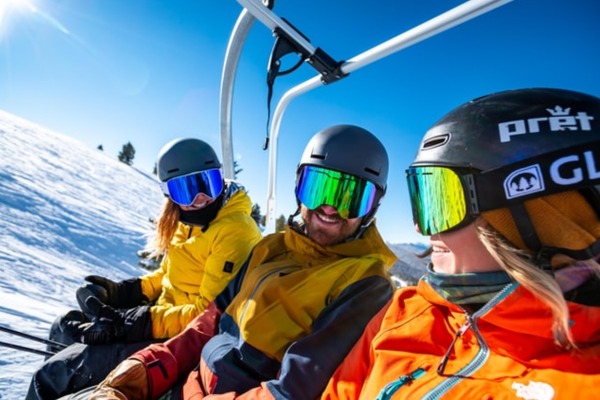 Aldi ski wear
Who would have thought that this ever-increasingly popular discount supermarket chain would have a whole range of skiwear? You can save yourself a fortune by getting fully kitted out at Aldi for less than £70! Not only is the price point appealing, but the quality of their ski gear is impressive as well. Aldi's ski range is excellent for families. To grab yourself a bargain, get down to Aldi as soon as the skiwear goes on sale in November as they sell out in a flash.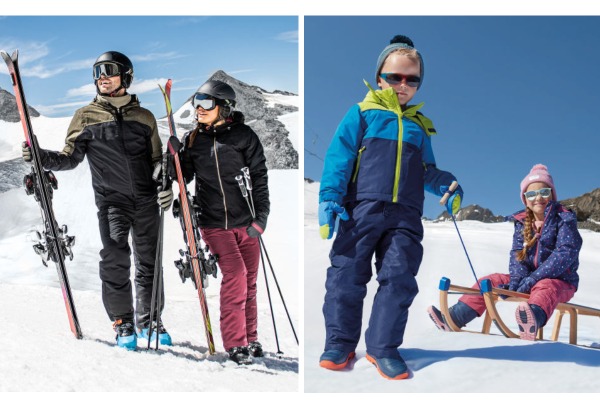 Lidl ski wear
A strong competitor of Aldi's that launched its ski range in 2019. Eager skiers can find themselves some absolute steals with ski jackets costing as little as £19.99. Lidl's ski line goes on sale in early November and is a great option to clothe the whole family for the slopes. Their ski clobber is no-frills fashion but certainly delivers on functionality.
Decathlon ski wear
For a wide range of ski gear to suit all ages and tastes, Decathlon is a top choice. Decathlon is fast fashion at its best. The prices are affordable, and they have a wide range of ski wear from basic to high-end. Their ski range is well stocked for the whole season; ideal for those last-minute panic buys pre-holiday. They tend to go on sale from October.
TK Maxx ski wear
TK Maxx specialises in discount designer clothing. If you're a label-loving skier, then head to TK Maxx ski wear to kit yourself out with a chic, five-star mountain restaurant-worthy outfit. When it comes to clothing, TK Maxx has it all, especially if you're willing to sift through the overflowing racks to grab yourself a stylish bargain. Their ski range usually goes on sale from September. Once they're gone, they're gone, so get down to TK Maxx early!
Topshop ski wear
We couldn't talk about ski kit without mentioning Topshop, with their exceptionally well-named 'SNO' ski wear! Topshop boasts a trendy ski range for the stylish skiers out there. Their ski clothing line is practical meets high fashion. You'll find leopard-print jackets, retro-inspired one-pieces, fitted quirky neon tops and mirror-styled ski suits, available in stores and online from October. There's no denying that Topshop's ski wear is insta-worthy and tends to attract a younger, fashion-conscious demographic. Some of their new season skiwear can be a tad expensive, however, there are also some amazing deals to be had here.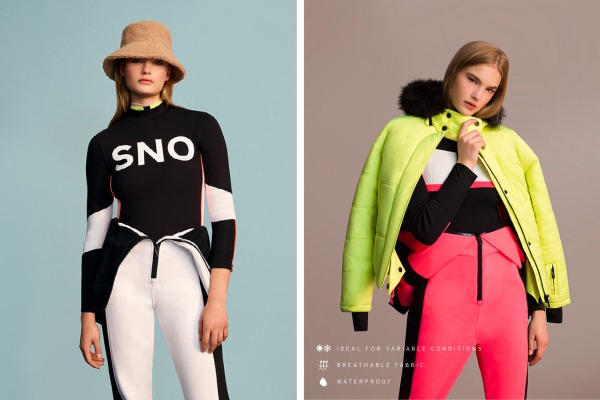 Can't stop thinking about skiing? Check out our spectacular ski deals.