Whistler Blackcomb is the largest ski area in North America, with over 200 named trails and over 8000 acres of managed, skiable terrain. It's a true mountain paradise for all levels, attracting the best freeriders in the world, as well as families taking their first steps into the world of snowsports. I had my work cut out, picking my list of must-do runs here, especially after clocking around 200 days on the mountain, exploring as much as possible. To help narrow it down, I have arranged my picks in order of difficulty grade – here goes!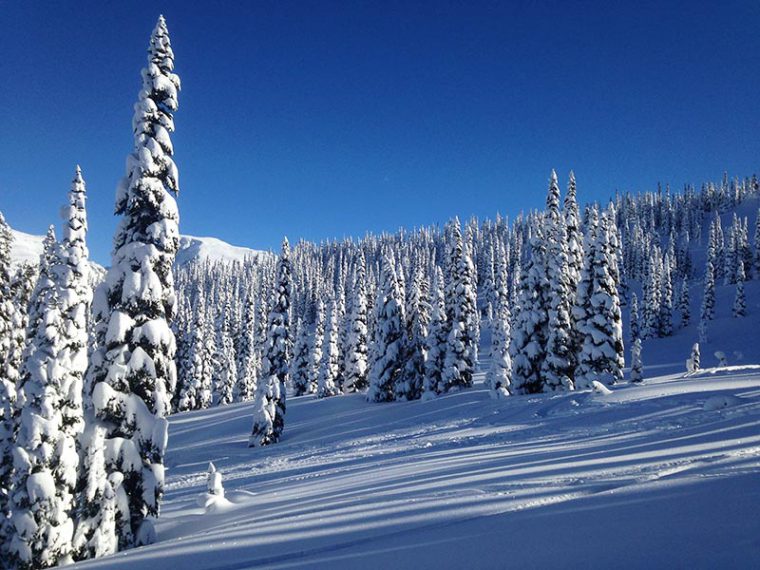 Ego Bowl (green)
Whistler Mountain is home to the best green runs in the resort. Starting from the Roundhouse, Ego Bowl is a green that serves everyone. Beginner and nervous skiers will love how wide and gentle it is.
Intermediates and above will find it a great place to practice their GS carving technique. Those wanting a bit of adrenaline can nip into the park on the right-hand side and have a go at all levels of jumps and features.
Kids will love the rollercoaster Enchanted Forest trail just off to the left-hand side too. If your thighs are still fresh, why not carry on down the Upper Olympic piste all the way to the mid-station or the village for a real endurance test – best done in the morning when the snow is fresh and smooth.
Ridge Runner (blue)
It's tough to choose a favourite blue run as Whistler has so many incredible ones. When groomed, the famous Peak to Creek is a beaut for those with strong thighs (it's 11km long). My pick goes to Ridge Runner on Blackcomb: starting from the top of Crystal Chair, this is an intermediate's dream with fast turns, rollers, varying gradients and skiable, powder-filled trees lining the whole route. When you head back up the chair, nip into Crystal Hut for the best waffles in the resort.
Honourable mentions to Cloud 9 and Rock n Roll on Blackcomb, Harmony Ridge and Jeff's Ode to Joy on Whistler.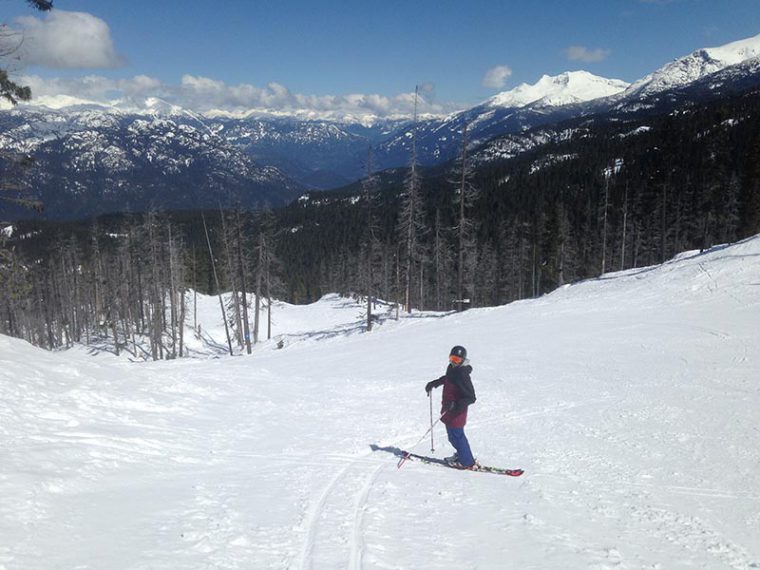 Dave Murray Downhill (black diamond)
The Dave Murray Downhill is a bucket list run as it was the downhill course for the 2010 Vancouver Olympics and is one of the longest of its kind in the world at 3.1 km. If this were Europe, it would probably be considered a red run, so don't be put off if you're a strong intermediate.
It's best skied earlier in the day when groomed – when it's even faster and more fun! Dave Murray Downhill starts wide and easy but watch out for the giant rollers as you pick up speed. The middle section is more technical than the start, with steep pitches and tight turns before you do the final, fast leg down through the trees of Creekside. You'll have earned a beer and some ribs at Dusty's Bar & BBQ once you've reached the bottom.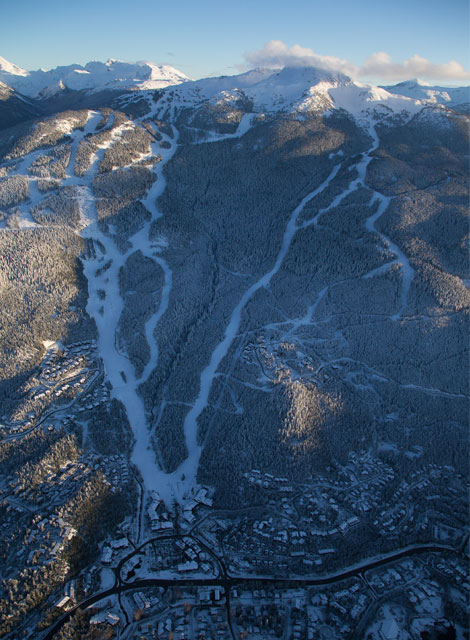 West Cirque (double black diamond)
Now we're getting into extreme off-piste… Whistler Blackcomb is famous for its vast selection of challenging terrain. When the snow is good, many riders make a bee-line for Peak Chair on Whistler, where exciting, powder-filled off-piste routes radiate in almost all directions. My Pick here is West Cirque into Doom and Gloom. It's very steep at the top, but the gully collects much snow, and the run widens out as you descend towards the glaciated valley below. Doom and Gloom is ironically named as there are plenty of fun lines to take here through the valley, and the snow is often fantastic as less tracked out than the rest of the mountain. There are tree routes and cliff-drops for added variety as you head down into Frog Hollow.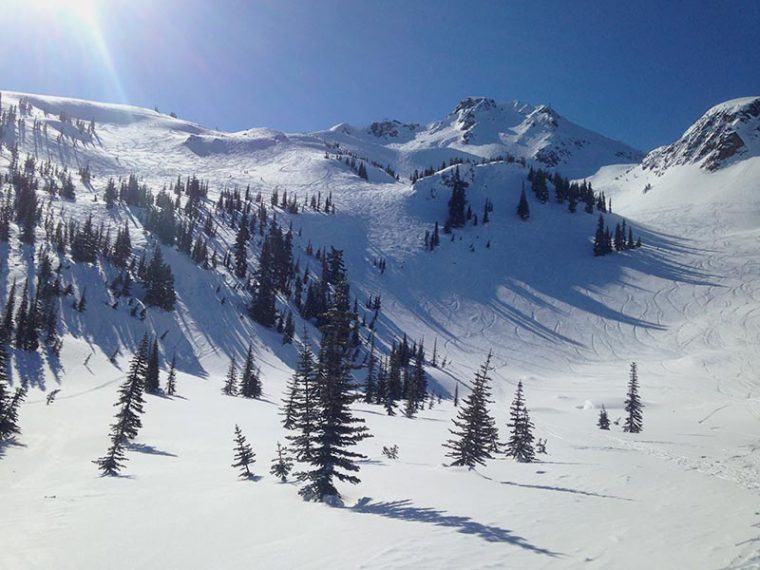 Spanky's Ladder & Flute Bowl (experts only)
Some of the best terrains in Whistler Blackcomb is accessed by unclipping your skis/board and sticking your boots into walk mode. Still managed by avalanche control, these regions are safe when open and well worth the extra effort.
My top pick on Blackcomb is Spanky's Ladder, an area accessed by the Glacier Chair and a short 5-minute hike. The terrain on the other side of the ridge is vast and varied, with various powder-filled black/double black routes named after gemstones – the perfect place to play in on a powder day.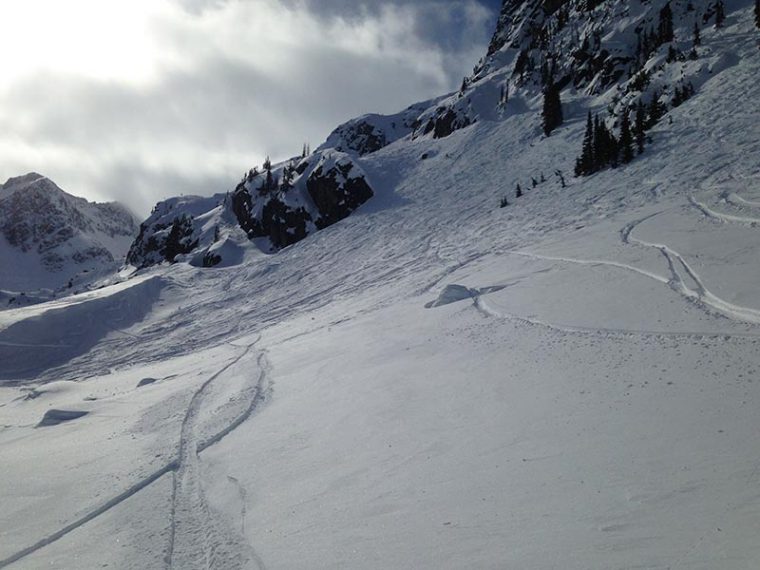 On Whistler Mountain, I love to head to Flute bowl on a sunny day with fresh legs. Flute Bowl is located right at the back of the ski area in Symphony and accessed by a tiring (but very much worth it) 30-minute hike to the summit. After snowfall, fresh lines can be found here for days. The area is vast, with slopes suitable to a variety of abilities. As you descend to the trees, pick your own route through a winter wonderland of easy tree glades and rollercoaster creek beds down to the chairlift.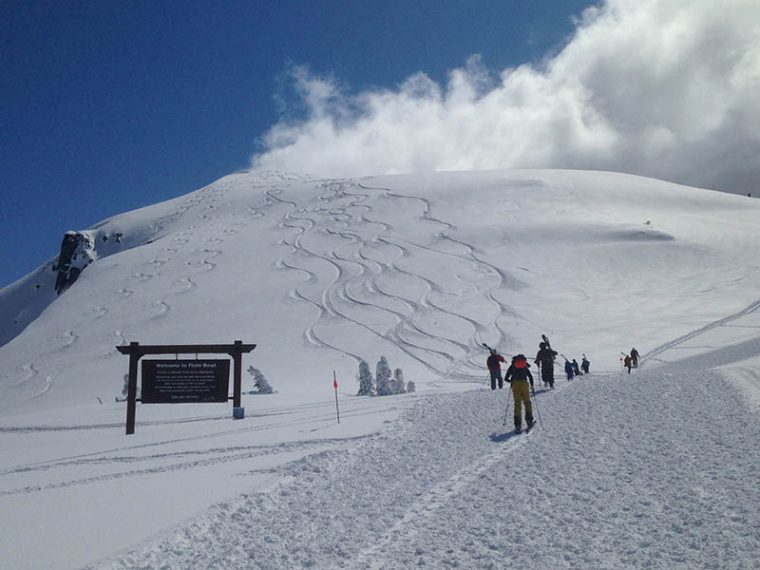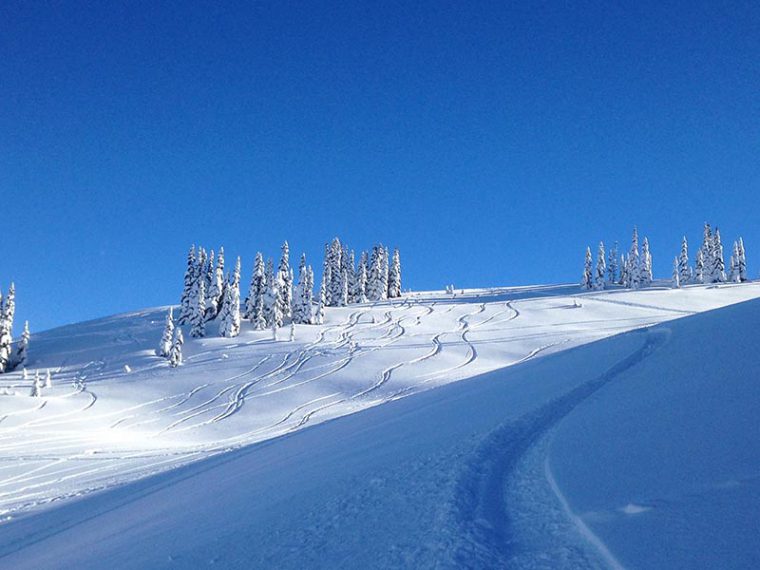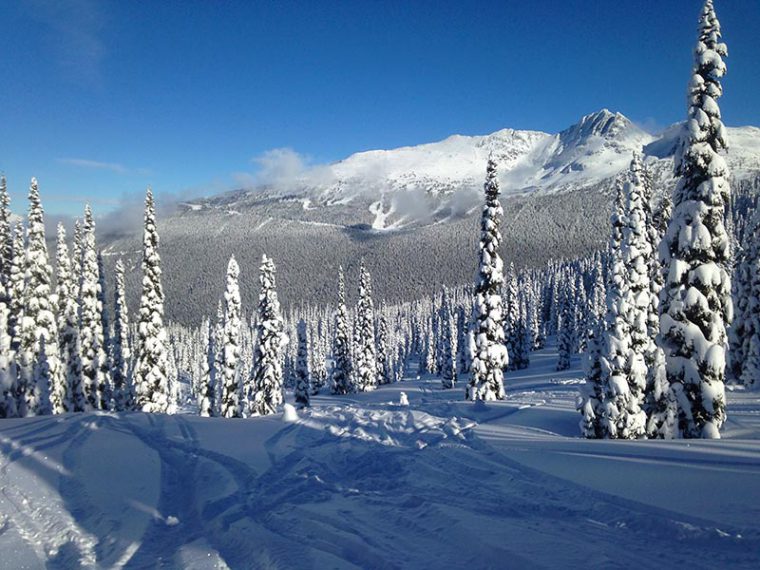 Is Whistler top of your must-ski list? View ski deals to Whistler.