The skins are on, and the secret is out. Ski touring is one of the most magical, secluded, and unique ways to explore the mountains; much-loved for years by locals, and increasingly mainstream activity on the slopes. Skip the lift queue, don your "skins" – fabric attached to the base of your touring skis that enables them to ascend the hills without sliding back down; and embark on a discovery of some of the most enchanting areas of untouched, perfectly powdery backcountry terrain. We share our top pick of the best resorts to try for ski touring.
Impressive yearly advancements in ski touring equipment have shed all-important pounds off the necessary boots and skis, meaning that defying gravity to journey uphill has never been so effortless. Alpine pin binding can liberate your ankle on an uphill climb, whilst snowboards that split down the middle to become uphill touring skis mean boarders need not miss out on the fun when it comes to reassembling their gear for a blissful, well-earned descent through the powder. All of these advancements make it ever more alluring to get away from the crowds and explore in blissful isolation, whilst continual developments in avalanche gear offer imperative safety benefits.
Please remember that it is so important to respect the mountain. The danger caused by avalanches is always present when skiing backcountry terrain. Knowledge and working avalanche equipment will reduce that risk substantially.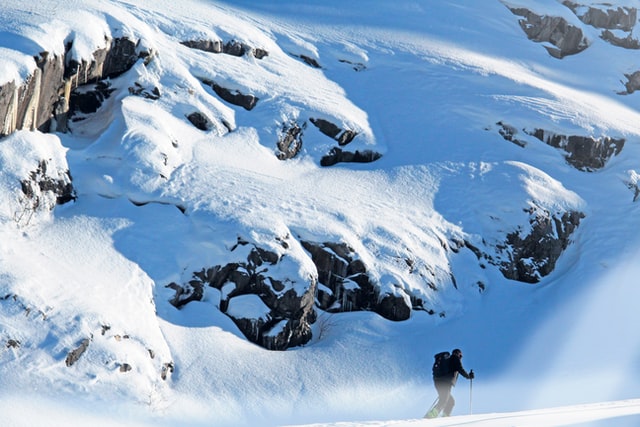 Zermatt, Switzerland
This idyllic chocolate box Swiss resort of Zermatt is blessed with limitless amounts of snow-sure skiing, showcased spectacularly across its 38 peaks. The mammoth Matterhorn playground has some of the best off-piste terrain in all of Switzerland, stretching all the way up to a breathtaking near 4,000m at the Matterhorn Glacier Paradise.
Those looking for a challenge can take on one of Zermatt's 10 itinerary runs (marked off-piste areas), that weave their way through the vast ski region. If these exhilarating descents whet your appetite for more unspoiled snowy wilderness, why not skin up and take on the iconic Stockhorn face, one of the resort's most iconic spots that are known for its monster moguls. Alternatively, take a tour along the east ridge of Cima di Jazzi's summit – at 3,800m you can all but guarantee to escape the crowds.
Chamonix, France
A true mecca for ski touring adventures, backcountry skiing and all year round mountaineering; Chamonix offers an abundance of terrain across its 11 ski areas. The resort is perfectly located to access some of the most incredible off-piste terrain with relatively minimal effort. A short day touring trip will get you far away from the crowds and the corduroy pistes, providing access to isolated, untracked champagne powder in under 2 hours. For a tougher challenge, why not try your hand at the world-famous Haute route, from Mont Blanc to the Matterhorn in Zermatt? This iconic adventure should always be enjoyed with a professional off-piste guide.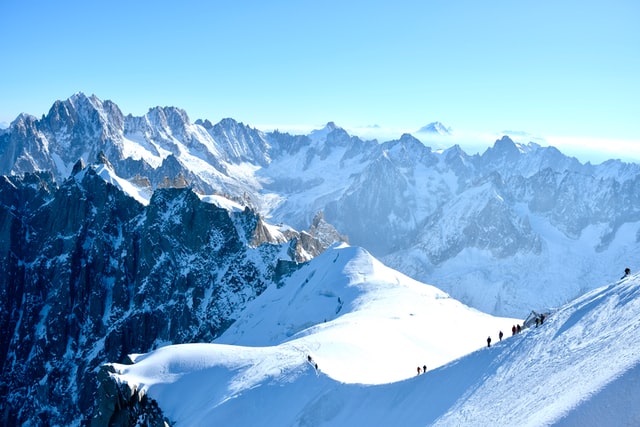 Verbier, Switzerland
Star-studded apres and Michelin-starred dining aside, skiing off the beaten track is, for many, Verbier's main attraction. With so many hidden gems, getting on your touring skis will be immensely rewarding. The 4 Valleys are packed full of undulating descents, rippling couloirs, and a menu of legendary itinerary runs.
The most challenging and intimidating mountain towers above most in the 4 valleys, the Bec Des Rosses. Accessible only by touring – approximately a 2-hour traverse from the Mont Fort cable, those who make the ascent will be rewarded by a choice of lines down narrow couloirs, surrounded by craggy rocks and large ridges. This requires an elite level of skiing. Other firm favourites with the local community include skiing the backside of Mont Fort – at 3228m, where you will find spectacular panoramic views of Mont Blanc and the Matterhorn.
Cortina (Dolomites), Italy
The Dolomites, based in the southern alps, offer linked access to different 12 resorts – a bountiful playground of backcountry terrain. With copious amounts of tempting untouched powder just waiting to be explored, you may wish to consider organising a guide. Unlike some Swiss resorts, access into the backcountry terrain is not as forthcoming and having an expert guide to help you discover some of the hidden gems is recommended. Marmolada 3343m, the largest mountain in the Dolomites has some jaw-dropping tours that promise to leave you awe-inspired. Head north through Alta Badia and onto Cortina to service your ski touring needs, and offer some dramatically beautiful skiing.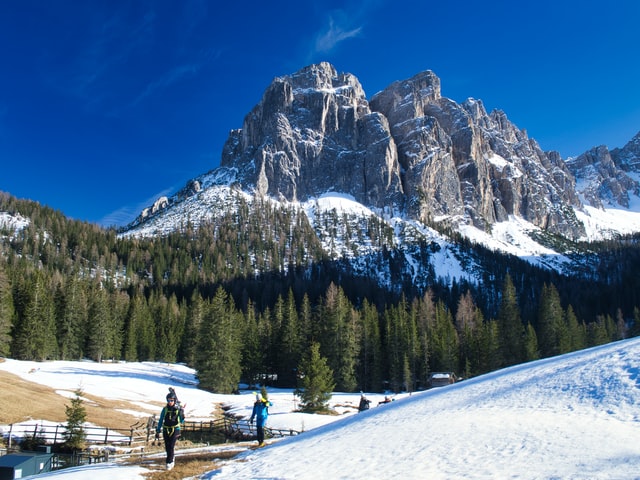 St Anton, Austria
St Anton is the ideal gateway into the snowy St Arlberg region, which plays host to some of the most epic backcountry skiing terrain to suit all abilities. There are numerous short day touring trips to be discovered, where you can soak up the atmospheric scenery that the Alberg mountain range has to offer. For something slightly more challenging, why not try the Great Alberg Tour? Skiing into Valluga, Zurs, Lech, and Stuben to name a few! The ultimate way to explore the entire Arlberg ski area.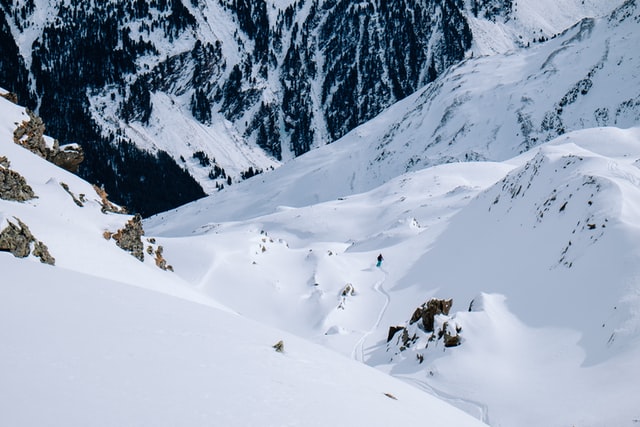 View 2021 ski holidays & 2022 ski holidays