The countdown to Christmas is here, and our thoughts have turned to mulled wine, gingerbread and when it is appropriate to put up the Christmas tree! Christmas markets in Europe are bigger and better than ever, and even ski resorts are making them more extravagant each winter, making them the perfect place to get into the Christmas spirit in December.

These ski resorts do Christmas markets as they should be – infectiously merry, unhurried and traditional, with mulled wine and gingerbread every way you turn. Most resorts will be covered in snow by mid-December too, adding to the magic of this special time of year. Check out the best resorts where traditional Christmas markets are as much of a draw as skiing.
Best ski resorts for Christmas Markets
Zell am See, Austria
Stars are the theme of Advent in Zell am See, and you'll find them everywhere – above the streets, floating on the lake, you name it. Twenty-something huts sell wooden toys, Glühwein, cookies and knitwear. Stick around for the 25th, when Christmas Tree Diving is the main event – a lit, decorated fir is dunked 15m into the lake then rescued by divers – oddly charming. Other highlights include the Musical Star Advent Tour every Friday evening, Festive Star Concerts every Saturday evening and Star Advent at Kaprun Castle on selected days during advent.
View ski holidays to Zell am See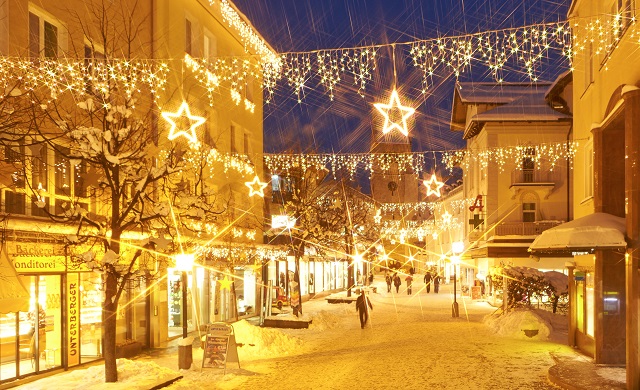 © Zell am See tourism & Niki Faistauer
Cortina, Italy
Cortina's Christmas market is decking the halls of the Dolomites for a month this Christmas. Lining the furiously fashionable Corso Italia (Italy's answer to Bond Street), you'll find lit-up wooden stalls selling handicrafts and tasty treats.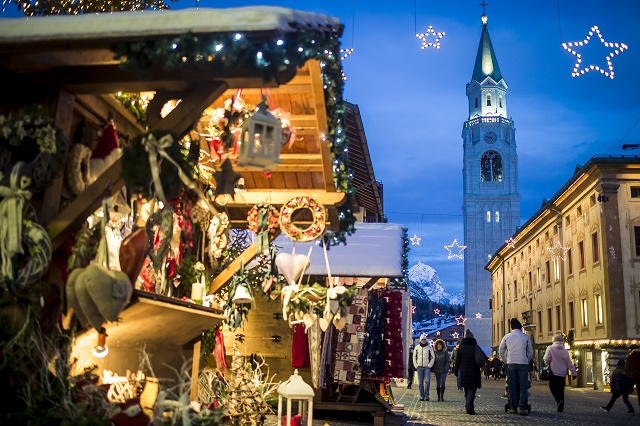 © Cortina tourism & Bandion
Kitzbühel, Austria
You'd think Kitzbühel's crayola coloured cobbled streets couldn't look prettier, but the yearly market sends the charm factor into overdrive. The Wilten Boys' Choir from Innsbruck perform, and storytellers lead you through the historic streets, while stalls sell locally produced food, drink and knick-knacks. You'll find pony rides and a merry-go-round for children, with live music adding to the atmosphere.
View ski holidays to Kitzbuhel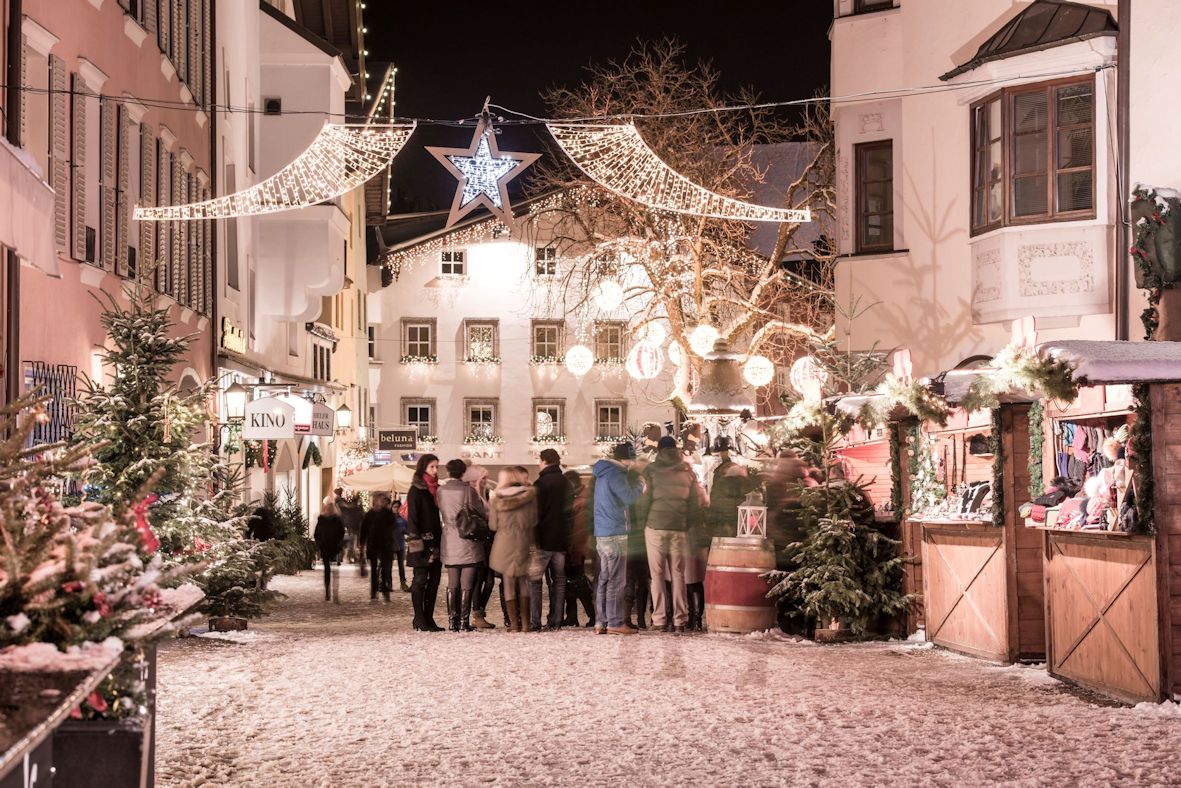 © Kitzbühel tourism & Michael Werlberger
Villars, Switzerland
Villars' Christmas market carries on into the New Year. Expect entertainment, concerts and stalls selling all kinds of stocking fillers that you wouldn't find in Sainsburys – there might even be a visit from a certain merry fellow on Christmas Day…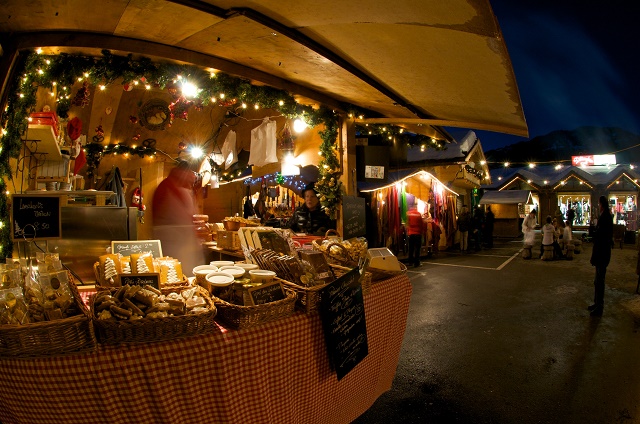 © Villars tourism
Seefeld, Austria
Stuff your face silly with locally made snacks, and stuff your pockets to bursting with handmade trinkets at the Seefeld Christmas Market. With live orchestras and singers in the background and the Parish Church of St Oswald overhead, the whole place is a feast for the senses. We love the special offerings for kids, like drawing, decoration-making and the chance to write and post a letter to Father Christmas.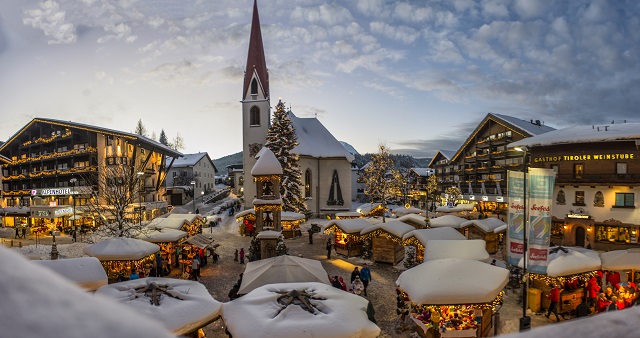 © Olympiaregion Seefeld
Mayrhofen, Austria
The market's one of many things happening in Mayrhofen's Forest Festival at Christmas. It's all about stripping the festive commercialism and going back to time-honoured traditions here. Inflated snowmen are strictly banned. Instead, you'll find a huge 3.5-metre wreath, and electricity-free, candle-lit cabins with roaring fires and blankets to snuggle up in. Kids will enjoy the cookie baking, petting zoo and enchanting Christkindl post office. Discover the true spirit of Christmas in Mayrhofen.
View ski holidays to Mayrhofen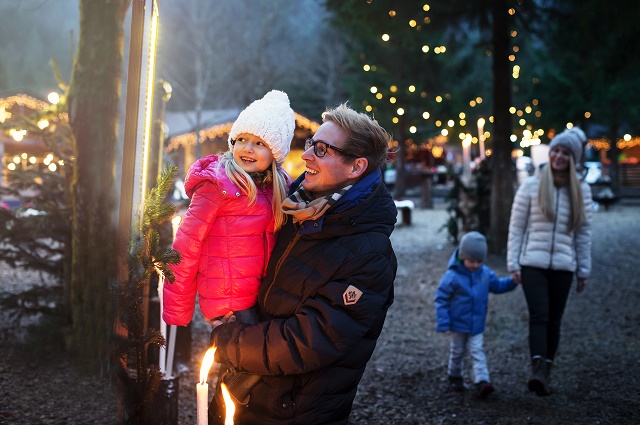 © Mayrhofen tourism & Gerhard Berger
Madonna di Campiglio, Italy
Madonna di Campiglio's 3Tre Village and Christmas Market are fired up to celebrate the FIS Ski World Cup. Around 20 stands dotted between Viale Dolomiti di Brenta, and Piazza Sissi is lit by candles and decorated with natural materials from the local woods. You'll find everything from sweets and dumplings to clothes and toys. There are also various cultural yuletide events like literary readings, music and shows.
View ski holidays to Madonna di Campiglio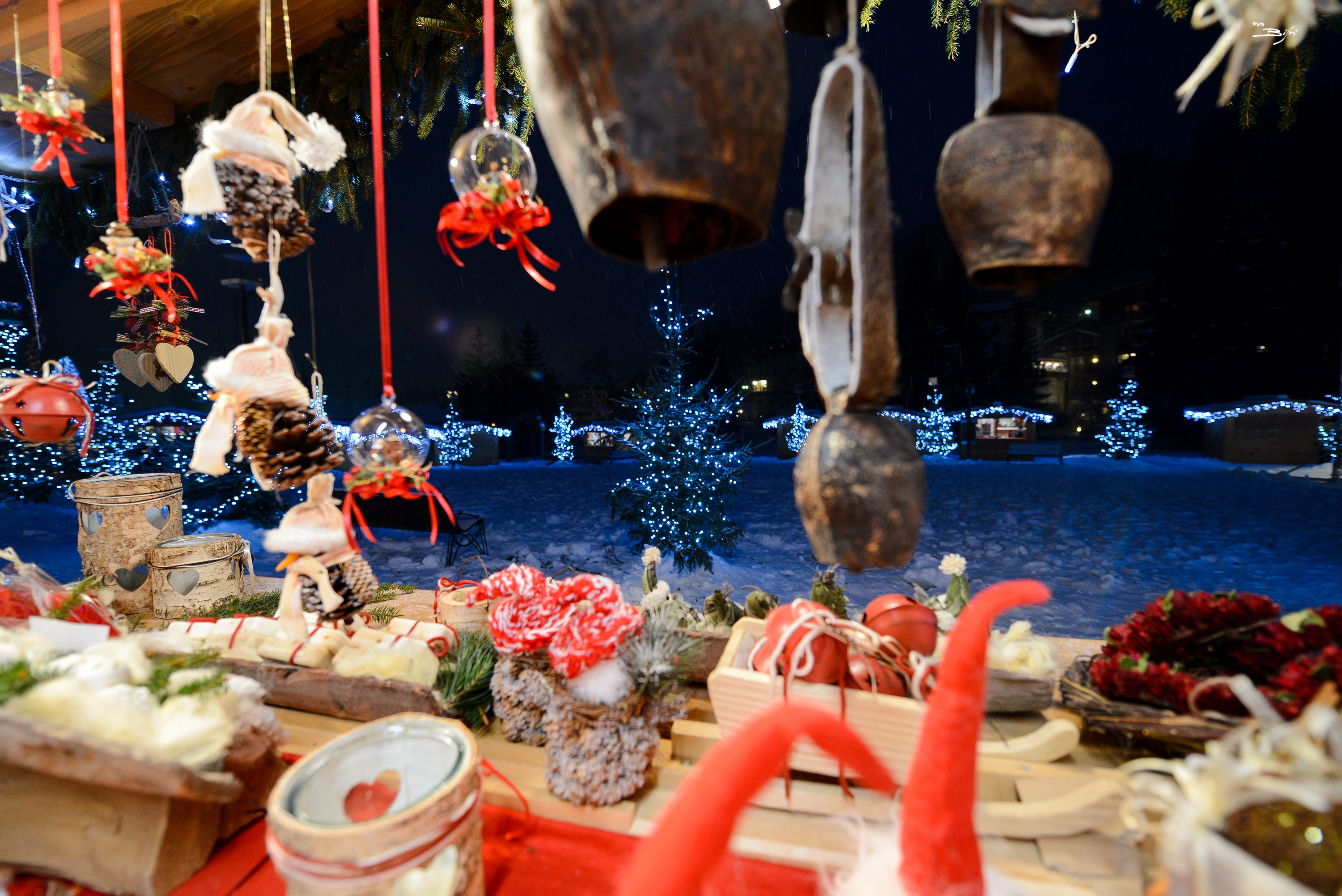 © Madonna di Campiglio Pinzolo Val Rendena & Trentino
Saas Fee, Switzerland
The Saas Fee Christmas Market is held in the village square, where huts are stocked with Gluhwein, children's punch, cakes galore and other exciting knick-knacks. Dip your own Christmas candles, make Chinese lanterns or take a ride on the Christmas train.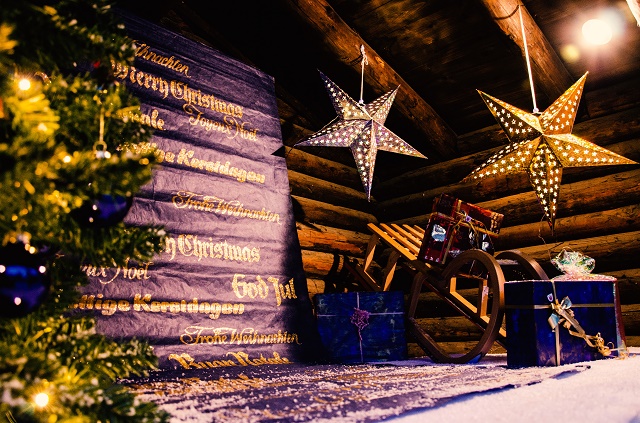 © Saas-Fee tourism
Igls & Innsbruck, Austria
Not stopping at one, Innsbruck has a collection of Christmas markets, each as wonderful as the next. You could easily come here to the markets alone, but if you stay in Igls, you can combine shopping with skiing for a week of wintery fun. In Innsbruck's old town around 70 stalls are selling a trove of ornaments and souvenirs. Turmbläser bands play music from the iconic Golden Roof and fairy tale characters can be spotted on buildings. Don't miss the viewing platform where you can look over the market – it's spectacular. Kids will adore the Marktplatz, where there are traditional Tyrolean market stalls, pony rides and story sessions as well as a fabulous merry-go-round. Maria Theresien Street's market is smaller but stays open longer than the rest.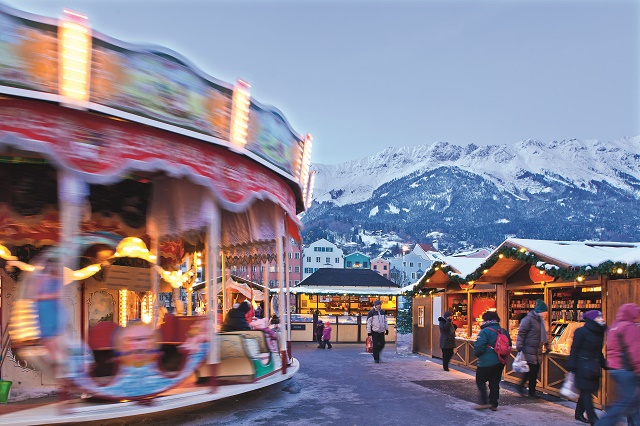 © Innsbruckphoto
St Johann, Austria
St Johann's main square is filled with stalls until Christmas Eve. Besides huts selling one-of-a-kind goodies, there are all sorts of goings-on – performances by local artists, puppet shows, fire pits, cookie-making, storytelling and most importantly gallons of mulled wine.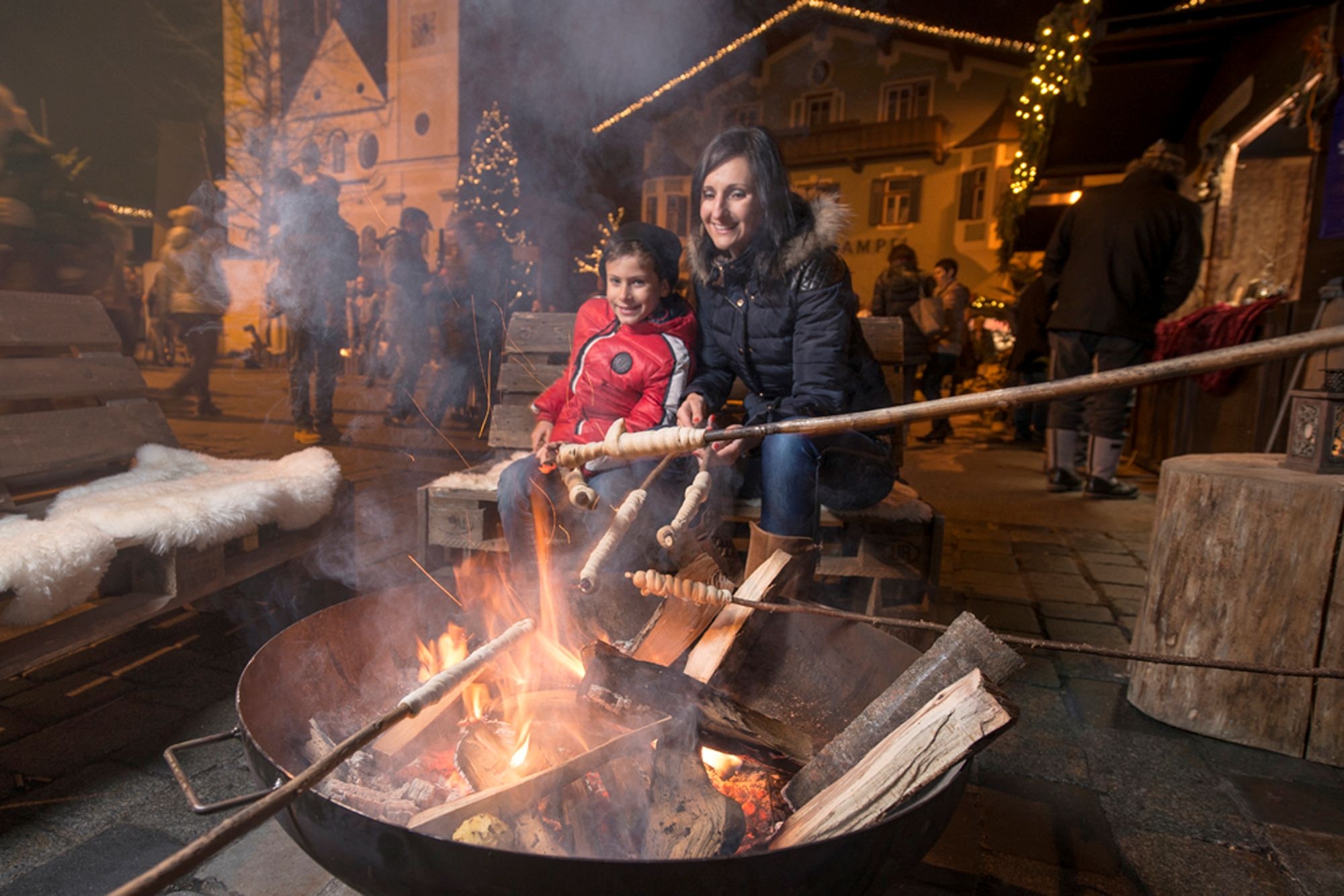 © Tyrol tourism